Who is VEICHI
VEICHI is a well-known high-tech enterprise which is professionally engaged in the development, manufacturing and marketing of industrial automation control products. VEICHI Electric (Stock Code: 688698) officially landed in the A-share market and was listed on the Sci-Tech innovation board of Shanghai Stock Exchange on December 29, 2020.
With a powerful R&D team, advanced production system, independent intellectual property and 2 manufacturing bases in Shenzhen and Suzhou, and one subsidiary in India.
Main Product Series
VEICHI products are selling well in both China and oversea countries. Now our overseas business is booming rapidly! VEICHI has developed a wide range of electrical products, covering variable frequency drives, servo systems, solar pump inverter, PLC, HMI, automation equipment and so on.
VEICHI holds the leading position in its main business of inverter manufacturing. VEICHI products are well-known as stable performance, high quality and perfect technical support. They are widely used in many fields such as lifting, machine tools, green energy, motion control, petroleum, chemical, ceramics, metal products, wire and cable, plastic, mining, metallurgy, printing and packaging, textile and chemical fiber, metallurgy, coal, municipal, power and more. If you are interested in VEICHI products, please go to products page to learn more product details.
Our Factory
Advanced Automatic Production Lines
VEICHI production lines adopt advanced automation process and excellent technological workmanship. It is equipped with optical mirror AOI contrast mode to achieve automatic inspection, PLC and IPC integrated equipment to realize automatic test and classification, the leading ESOP management system to ensure the uniformity of product and improve product reliability and so forth.
SMT Smart Workshop
VEICHI workshop has successively introduced 3DSPI, ASM high-speed mounting machine, automatic optical detector, and other automation equipment. Totally 5 fully automated SMT production lines are set up with the production capacity of more than 10,000 sets of PCB boards every day. The production efficiency is promoted more than double of the traditional production mode and the one-time qualified rate could be improved up to 99.9%.
DIP Production Line
VEICHI DIP automated production line consists of standard plug-in machine, sub-board machine, special-shaped plug-in machine, wave soldering, after furnace AOI, FCT, coating machine, glue dispenser and other equipment. Tailor-made for our main AC300, AC10 and other series of power boards. It can replace manual plug-in, sub-board, manual visual inspection, functional test, manual dispensing and other processes. Compared with the traditional line, the entire production line can reduce manpower by more than 50%, and the per capita production capacity is more than doubled. And fully automated equipment production, after reducing manual intervention, the production rate of qualified products is above 99%.
Production Assembly Process
The spare parts we need for production will first be docked with the intelligent material distribution system, and the AGV transport robot will automatically distribute them to the corresponding line body for assembly according to the demand for materials. After the assembly is completed, it enters the equipment for rigorous reliability testing. After passing the test, it can be delivered for use.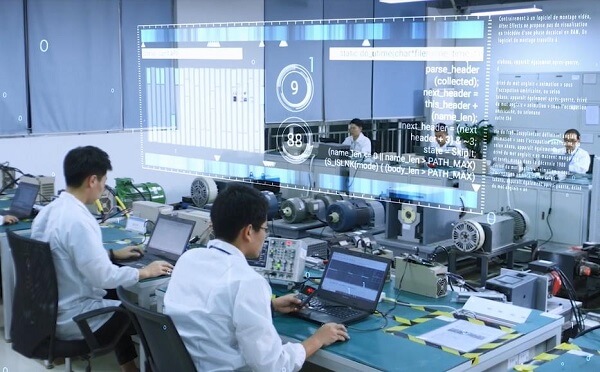 Technological Innovation
Adhering to the research and development concept of "technical innovation and excellence";
Every year about 10% of VEICHI's revenue is invested in technology research and development;
400+ R & D staffs, accounting for 31.51% of the total staffs VEICHI;
162 authorized patents, 43 invention patents, and 67 software copyrights.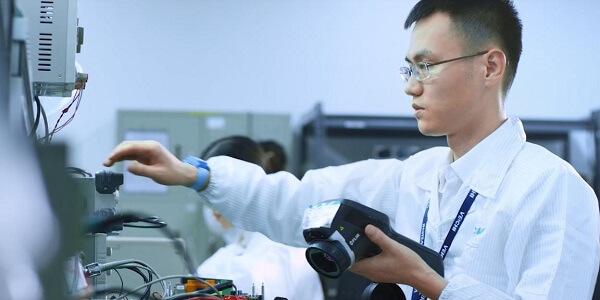 Quality Policy
Always keep in mind that quality is the foundation of VEICHI's survival, and the reason for the customer to choose VEICHI;
We communicate customers' requirements and expectations to the entire value chain of VEICHI accurately, to build quality together;
We work with customers to balance opportunities and risks, quickly responding to their needs and achieving sustainable growth;
We undertake to provide customers with quality-assured products, services, and solutions and consistently enable customers to experience our commitment to creating value for each of them.
Explore more about VEICHI