On February 24th, the 2017 Intelligent Manufacturing & China Motion Control Enterprise Summit, hosted by China Website www.chuandong.com and Magazine "Servo & Motion Control", was grandly held in Kylin Villa. The forum unfolded the awards ceremony of 2016 Intelligent Manufacturing & China Motion Control Industry, after 3 months of return visits and investigations upon the related industries, equipment manufacturing enterprises and end users by the organizing committee experts, the industry organizations and various professional medias selected VEICHI as the most competitive brand among a large quantity of brands.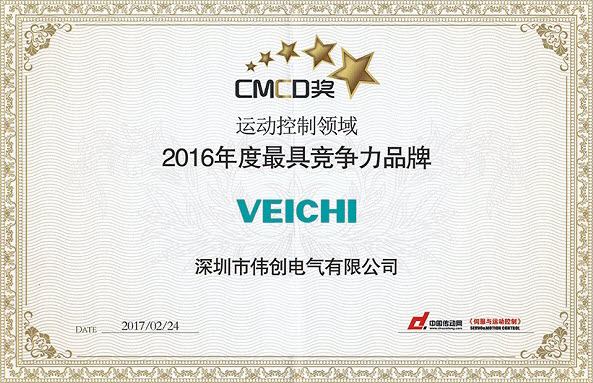 The most competitive brand award
The selection of this award takes enterprise's independent innovation development concepts, product ease of use, user experience, reputation in industry and market performance as the standard. Along with the announcement of VEICHI servo motion control products, VEICHI has solved many actual problems for customers in the industry, so it gradually won the trust and recognition of users.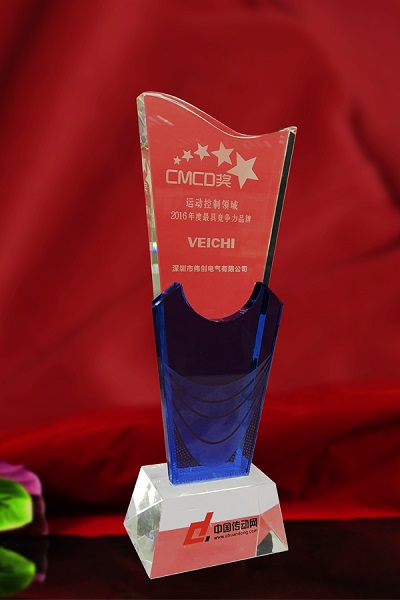 Trophy
As VEICHI V5-MC104 motion controller has a multi-axis, closed-loop yet high-speed pulse acquisition interface, so it can achieve relative or absolute high-precision position control. Its programming environment supports a wide range of programming languages, and it integrates a large number of industry function modules for users to call at any time. Additionally, the motion controller also supports a great variety of communication modes which can provide users with high-speed, high-precision yet high-efficiency solutions.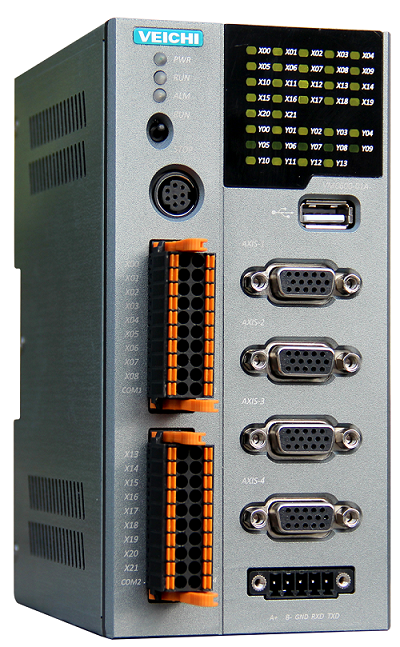 VEICHI motion controller