Tower Crane Solution
Overview
Features and Benefits
Related Products
Related Cases
Related News & Events
Related Solutions
Contact us
Tower Crane Solution
Tower cranes are mostly used in the construction field. The traditional control method uses AC wire-wound motors with series resistance to start and adjust the speed. Due to the long term heavy load operation, frequent forward and reverse operation and gear shifting can cause serious mechanical and electrical impacts.
VEICHI has designed a solution for tower cranes with a general squirrel-cage AC motor, which is cheaper than a wire-wound motor. Moreover, it will greatly reduce the deformation of the steel structure caused by torque and fundamentally solve the problem of high failure rate of tower cranes.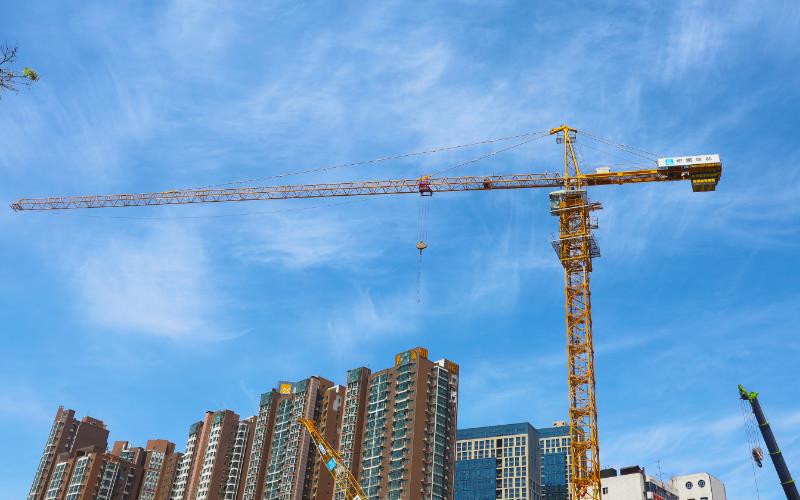 Features and Benefits
VEICHI Tower Crane Solution
Industry first-integrated tower crane drive, a mid-to-high level model that is specifically designed for the modular control of tower crane's electrical control needs. It integrates three major mechanisms: frequency inverter control unit, PLC logic control unit, and black box monitoring unit (expansion). Tower crane solution. With a characteristic of intelligence, lightweight, high efficiency and energy saving, safety and reliability, the integration of tower crane dedicated Inverter is bound to be the new trend of the industry's future development.
Solution Topology
VEICHI QT series tower crane control system has specially developed with modular design: the lifting, slewing and luffing control module run independently without interference. Besides, it has been integrated with IOT control unit.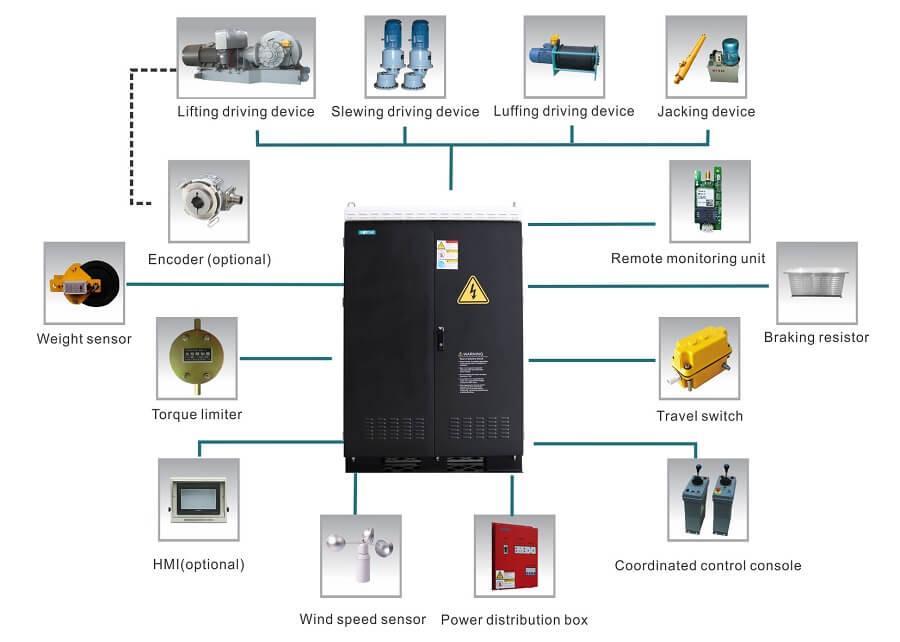 Doing Business
As an important mechanical equipment in the construction industry, the safe use of tower cranes will directly affect the reputation of tower crane manufacturers and the progress of on-site engineering. The successful application of the tower crane variable frequency integrated drive fundamentally solves the problem of high tower crane failure rate. The tower crane variable frequency integrated drive can not only safely supervise the tower crane, but also improve the working efficiency and safety of the tower crane. Tower crane frequency conversion integrated drive will be a trend of future intelligent development of tower cranes, VEICHI will provide a full set of professional suggestions and technical solutions for users' reference.
Contact us
Start your sales inquiry and an expert will connect with you, please
contact us
.
You may also be interested in