Gathering Solar Energy, Sharing Green Future! VEICHI at Renewable Energy India Expo 2022 in New Delhi, India
Gathering Solar Energy, Sharing Green Future! VEICHI at Renewable Energy India Expo 2022 in New Delhi, India
The 15th Renewable Energy India (REI) was held at India Expo Center Greater Noida from September 28th to 30th. VEICHI brought a variety of high-efficiency solar pump inverter products to the exhibition, presenting intelligent solutions in solar pumping to customers and the media.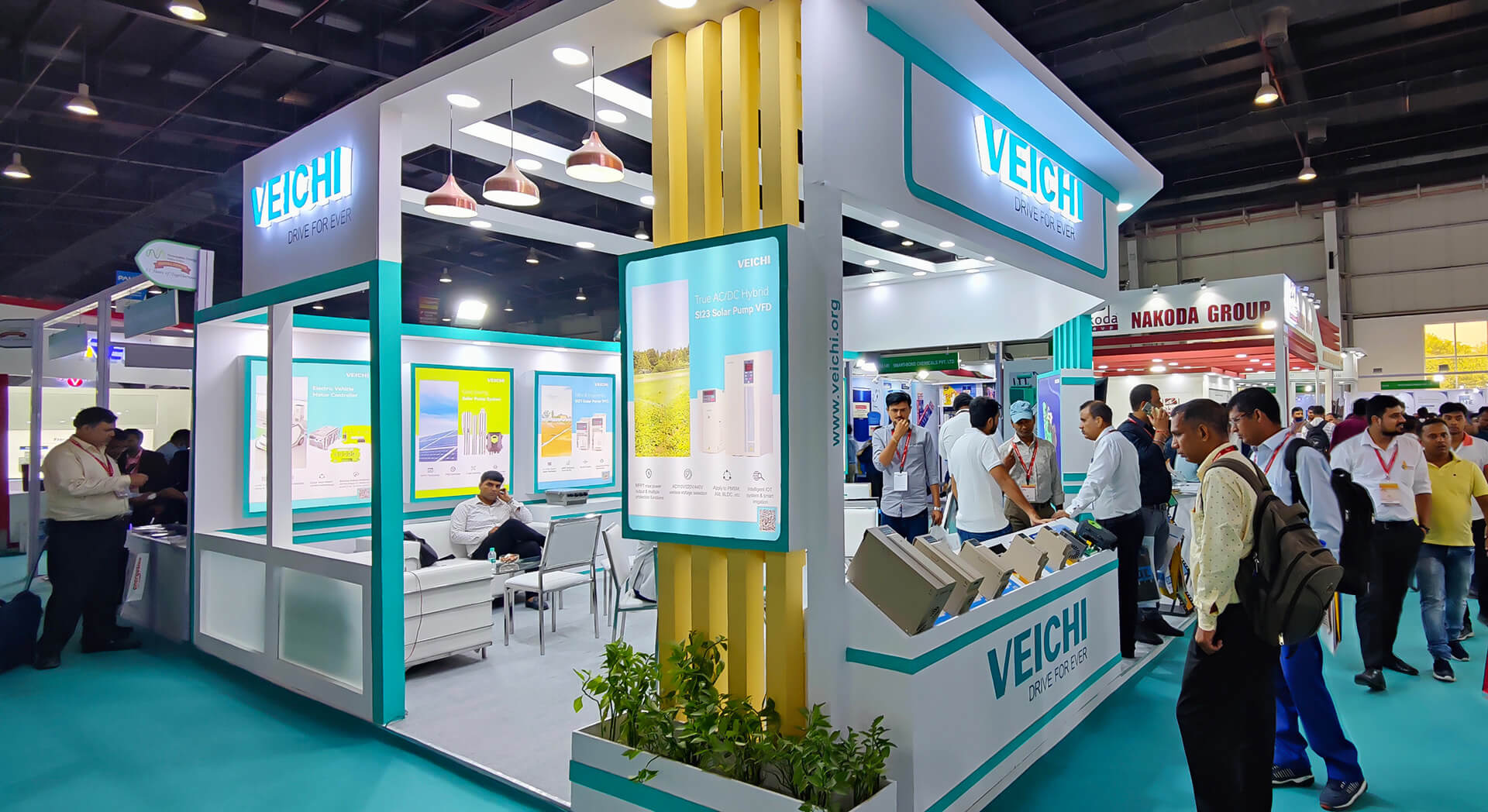 VEICHI's booth
Unlock the potential solar energy
REI is the largest new energy exhibition in South Asia, and has become one of the bridges for major manufacturers to enter the Indian and South Asian markets. VEICHI was invited to participate in this exhibition and exhibited SI series solar pump inverter products this time, which can be widely used in agricultural irrigation, residential water use, desert treatment and other scenarios, providing strong technical support for the low-carbon development of India's traditional industries.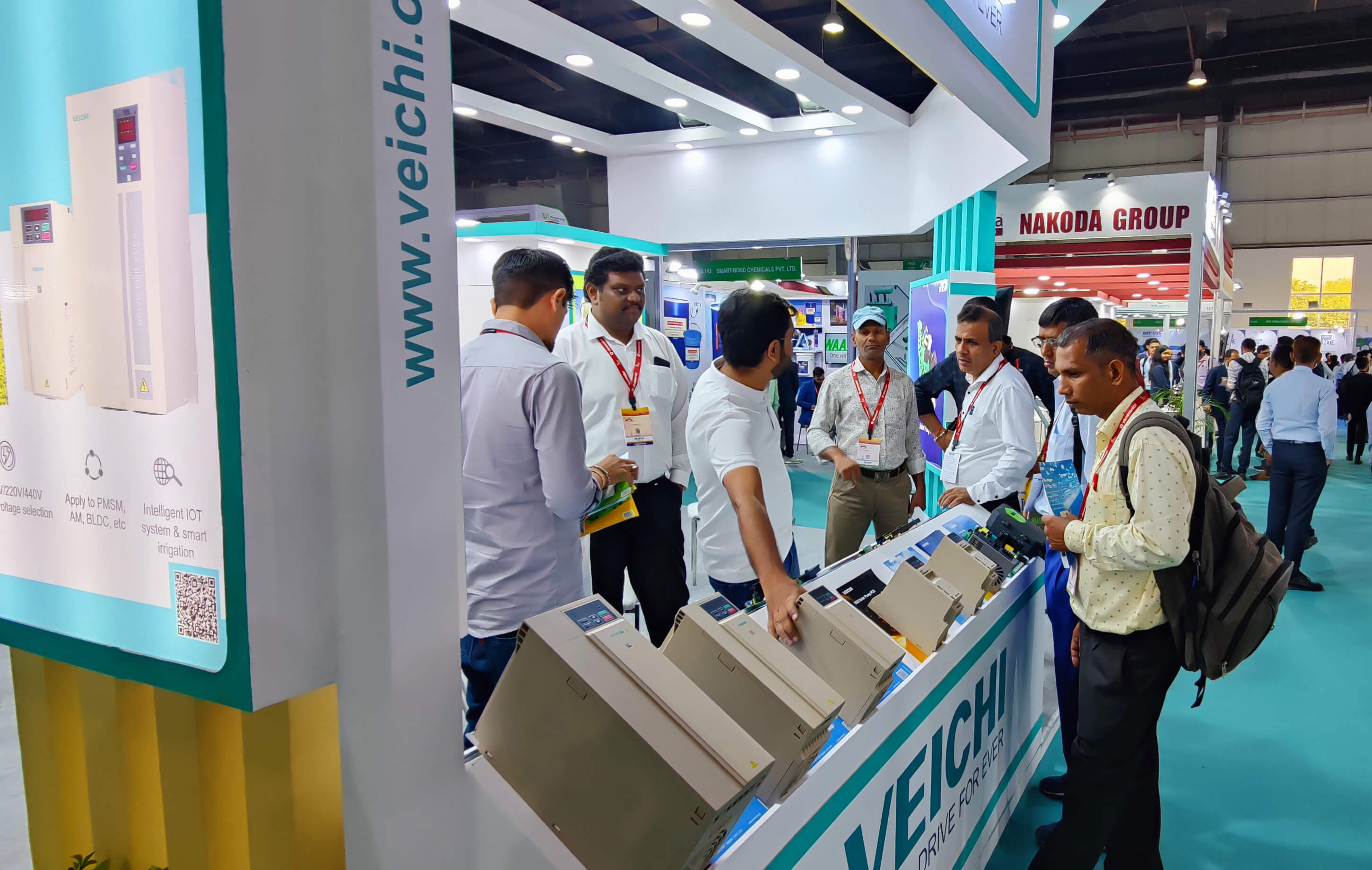 Product display
SI series solar pump inverters can intelligently adjust the output frequency through excellent MPPT algorithm function, and have high energy conversion efficiency; equipped with intelligent IOT technology, optional IOT module, integrating online, offline and WIFI functions, realizing intelligent irrigation and convenient monitoring. It can drive PMSM and AM with good adaptability, and can provide effective solutions according to different usage scenarios.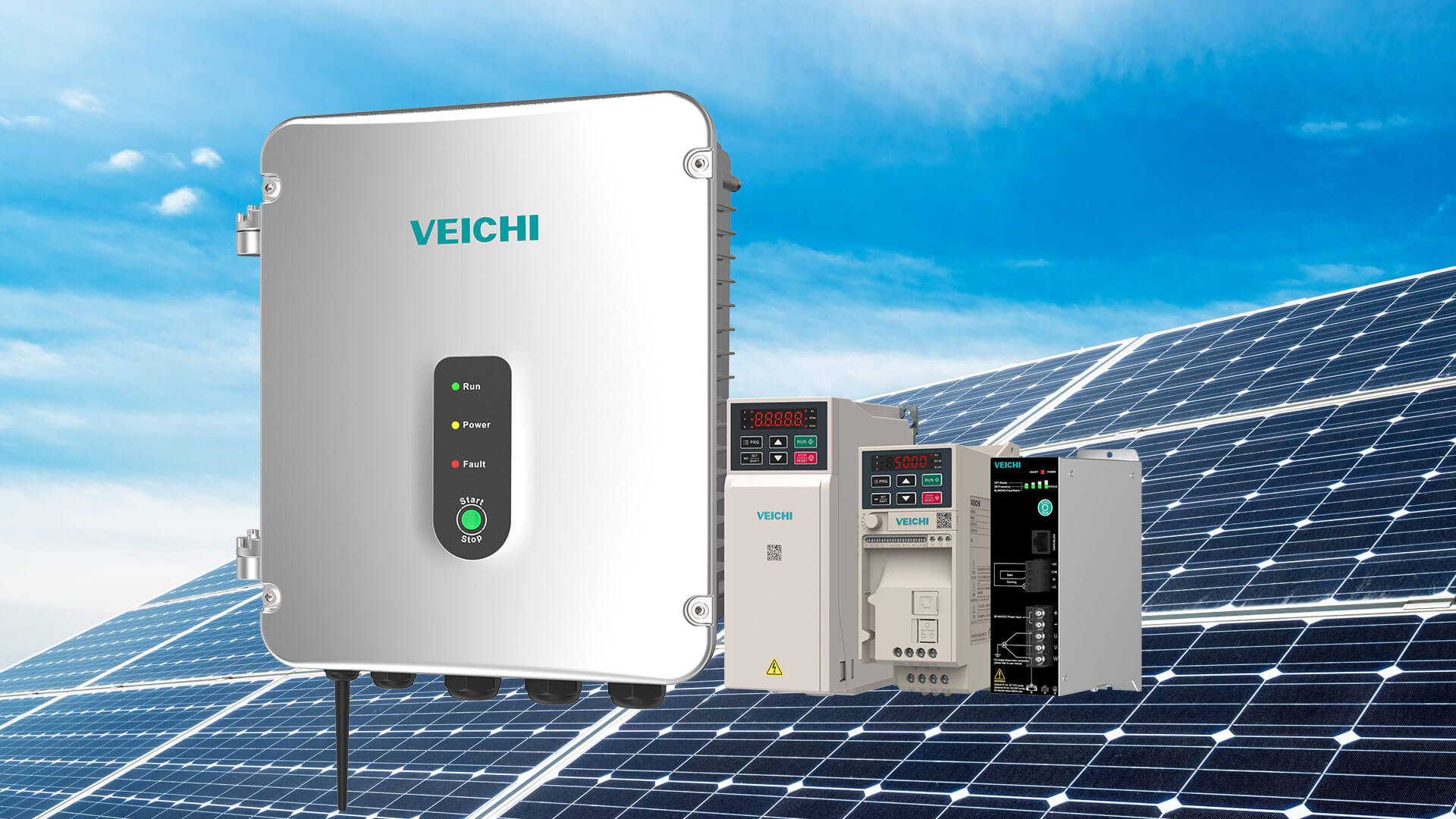 Solar pump inverters
Actively develop Indian market according to local conditions
In India, the imbalance between energy supply and demand has become increasingly prominent with the rapid development in recent years. Factors such as water shortage and high demand for electricity have limited traditional agricultural production. As early as 2019, the Indian government launched the KUSUM plan, aiming to increase the installed renewable energy capacity by 25.75 GW by 2022 and deploy 2 million sets of solar pumping systems to promote agricultural development and meet farmers' demand for intelligent irrigation, bringing huge potential to the solar pumping market.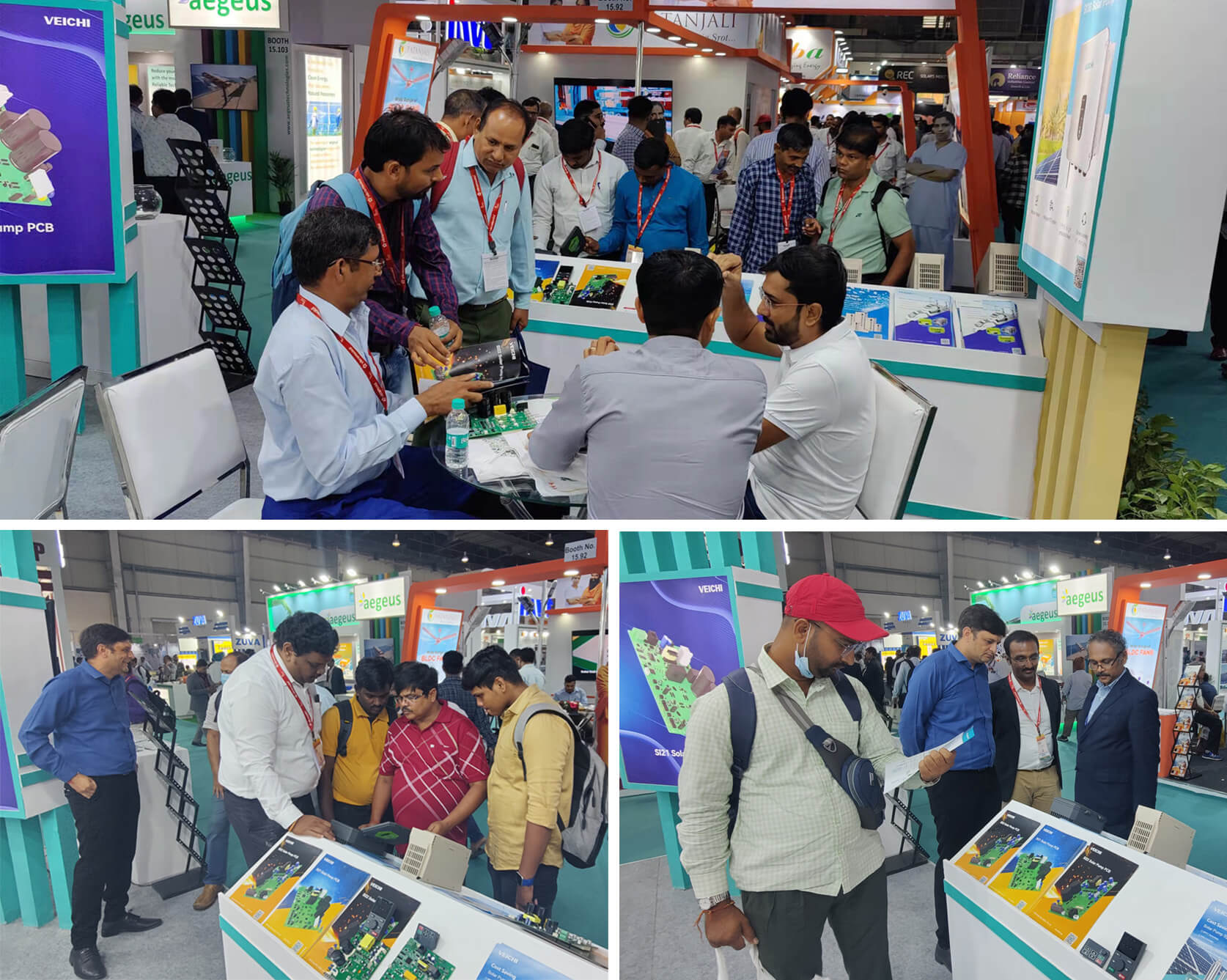 Exhibition site
VEICHI entered the Indian market in 2013, and the Indian subsidiary was put into operation in 2019. With high-quality products and excellent services, VEICHI has gained the trust of many customers. In order to meet the urgent needs of the Indian market for clean energy development and traditional agricultural transformation, VEICHI continues to optimize its marketing strategy this year, create customized system solutions for industry benchmarks, provide customers with intelligent and efficient solar pump inverter products, and help upgrade India's energy structure.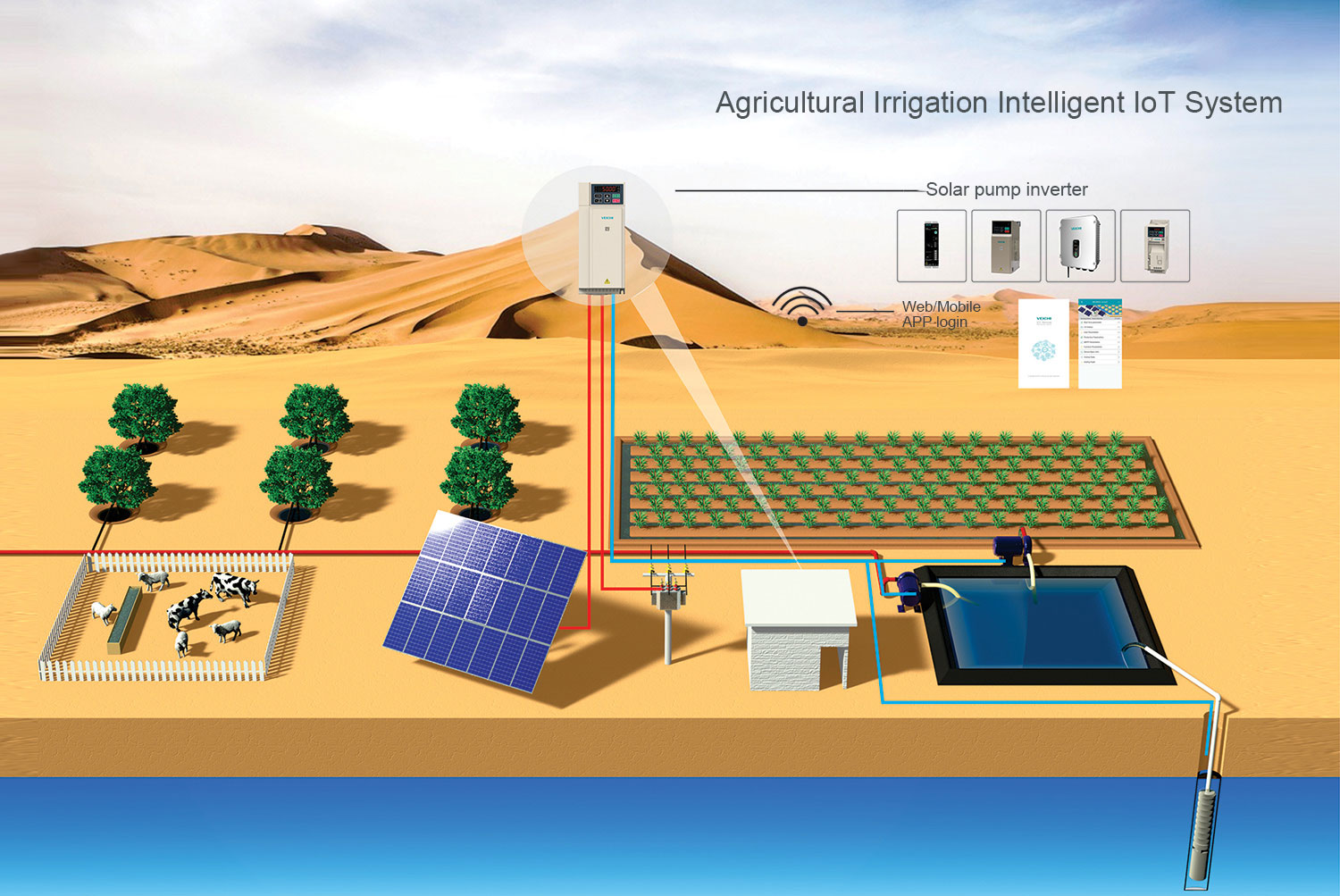 Irrigation system
In the future, VEICHI will continue to seize market opportunities, actively explore the field of optical storage and new energy vehicles, drive the upgrade of new energy products with technological innovation, provide high-quality and intelligent solutions for customers in various industries, and contribute to the promising development of renewable energy.