VEICHI Drives the Launch of XCMG Group's Large Electric Mining Excavator
With the steady promotion of the carbon peaking and carbon neutrality" policy, the engineering machinery industry is continuously developing towards a greener future, so that innovative equipment and solutions for environmentally friendly engineering machinery, such as "electricity to oil", have become a market trend.
Having noted this trend, VEICHI and XCMG Group have developed the SAC800DA-3M6KV series electric excavator inverter power system together which has been successfully implemented in XCMG's first and latest electric mining excavator model, the XE1350E, driving the engineering machinery industry towards energy efficiency, sustainability, and circular economy.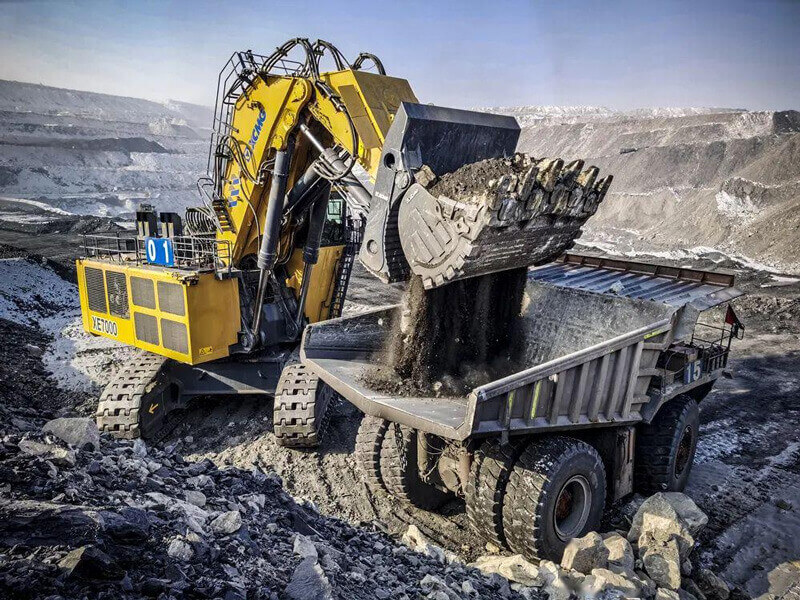 Electric Mining Excavator
VEICHI Solution: Green Practice
The inverter, as the heart of new-energy vehicles, has a direct impact on motor performance and endurance since it needs to withstand load impact of up to 4.5 times the rated capacity and extremely low temperatures and deliver excellent performance of vibration resistance, protective functions, and removability, thus it can ensure a constant power source for electric construction machinery. With extensive technical expertise and industry experience, VEICHI has developed the SAC800DA-3M6KV series inverter power system for electric excavators. This system perfectly meets the demanding environment requirements for strong load, rapid response, vibration resistance, and easy mobility. Based on the high-performance AC800 series engineering multi-motor AC drive, this comprehensive system consists of battery vehicles, inverter vehicles, and carriers (flatbed trucks). Among them, the inverter vehicles, designed in a standard container format including self-developed power units, control units, sine filters, and high-voltage compartments etc., can make it a mobile intelligent power transmission station that offers quicker and smoother energy conversion and stronger load and impact capabilities.
Performance Breakthrough: Unmatched Efficiency
VEICHI presents an innovative inverter power system solution for electric excavators, revolutionizing the industry with its compact design, exceptional durability, green energy efficiency, and advanced safety features. By significantly improving work conditions, this solution ensures a safer and more productive environment for the users.
Lasting Power, Strong Load
VEICHI power unit module, consisting of six paralleled AC800 series inverter modules, efficiently converts battery-supplied direct current (DC) into 380V/50Hz alternating current (AC) to serve as a reliable power source. An LCL filter in it transforms AC PWM wave into a smooth AC SIN wave to provide AC 6kV/50Hz via a step-up transformer, propelling the main motor of the excavator hydraulic pump with enhanced load and impact capabilities.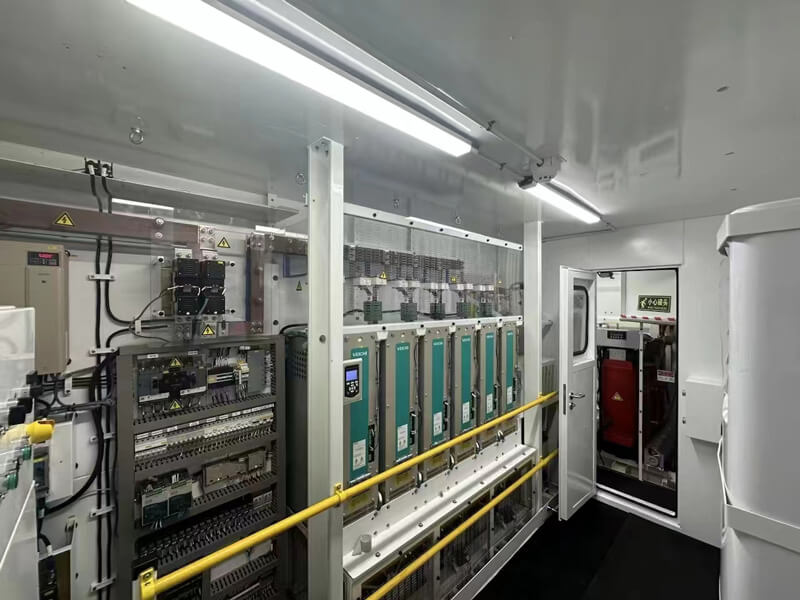 Six Paralleled AC800 Series Inverter Modules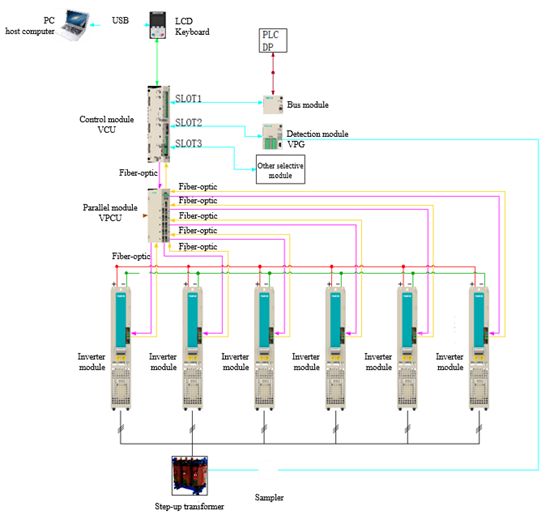 Effective Anti-vibration, High Mobility
VEICHI battery vehicles and inverter power vehicles cabinets are converted standard containers, while the inverter vehicle cabinets (dimensions: 5.69m x 2.13m x 2.18m) 20-foot containers, all of which are easy for movement and can meet outdoor requirement against vibration and impact.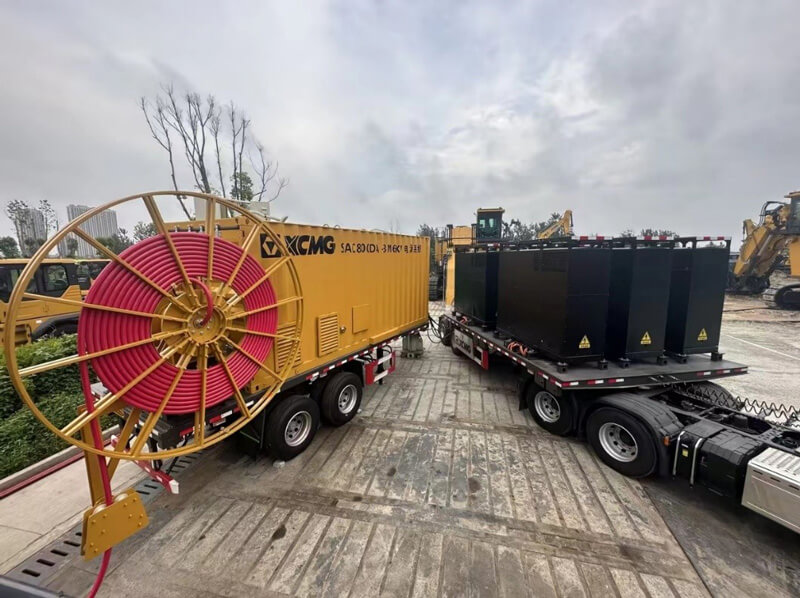 Comprehensive Protection, Safe Handling
VEICHI's independent power system boasts essential safety features, including fire detection, emergency power, personnel access door shutters, safety interlocks, and connector interlocks. Furthermore, high-voltage components, such as the step-up transformer, are arranged together within a sealed compartment at the rear of the container, which is isolated and interlocked with the control system to guarantee a safe working environment for operators.
Temperature Compensation, Reliable Accuracy
VEICHI advanced temperature-compensation function, integrated with auxiliary inverters, automatic dehumidified heating devices, and ventilation systems, minimizes the impact of temperature variations to the equipment and ensures precise and reliable performance regardless of the operating conditions.
Visual Management, Intelligent Control
The control unit of the inverter vehicle system incorporates the VEICHI VI20-101S-FE HMI and VC series PLC configuration. This allows real-time monitoring of the system, charge status (SOC), and fault information.
Superior Filtering, Credible Stability
On cutting-edge vector control technology for sine wave filters, VEICHI system consistently delivers high-quality sine wave AC power with a total harmonic distortion (THD) lower than 5%.
Energy Saving, Cost Reduction
By equipping the electric excavators with the VEICHI inverter power system, users can save up to 60-70% in energy costs compared to diesel excavators since this solution consumes only 3-4 kWh of electricity, while diesel excavator 1 liter of diesel with the same load. Moreover, this system significantly reduces maintenance expenses, eliminating regular oil changes, oil filter replacements, and other consumables.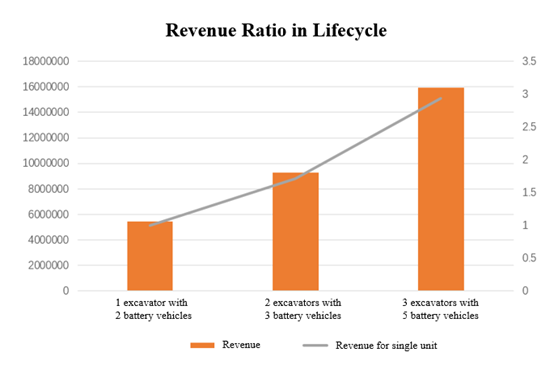 Robust Power,Broad Application
Electric excavators equipped with the VEICHI inverter power system are not only emission-free and eco-friendly but also operate with more robust power than diesel excavators during continuous working hours. And electric excavators with this system can work any time in areas with noise and carbon emissions regulations or areas with high intensity or high risk like mines and quarries.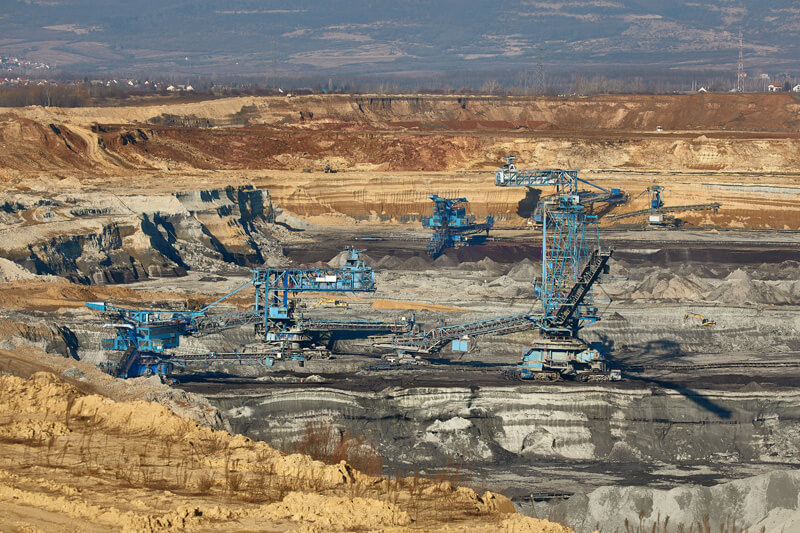 In the future, VEICHI, in collaboration with industry leading enterprises, will keep making breakthroughs in industrial control technology and providing high-performance products that support the sustainable growth of diverse industries in the way in accordance with green industrial development concepts to enabling the realization of the dual carbon goals.