AC70E Portable Mini Frequency Inverter
Developed with advanced sensorless vector control, V/F control.
User-friendly micro power inverter, easy in installation, operation and maintenance.
High torque, high precision, multi-velocity, built-in simplified PLC and PID controller.
Applied in food processing, packing, textile, automation processing line.
Features
Specifications
Downloads
Solutions
Cases
News
Related Products
Additional Information
AC70E Series High Performance Mini Frequency Inverter Overview
Method to achieve high torque, high accuracy, high reliability and wide speed drive. Products built-in PLC, PID adjustment, programmable input and output terminals, RS485 interfaces, analog input and output, and other rich control functions. These functions provide highly integrated solutions for engineering and special industry automation applications.
AC70E mini vector inverter——Palm-sized mini design, compact and easy to install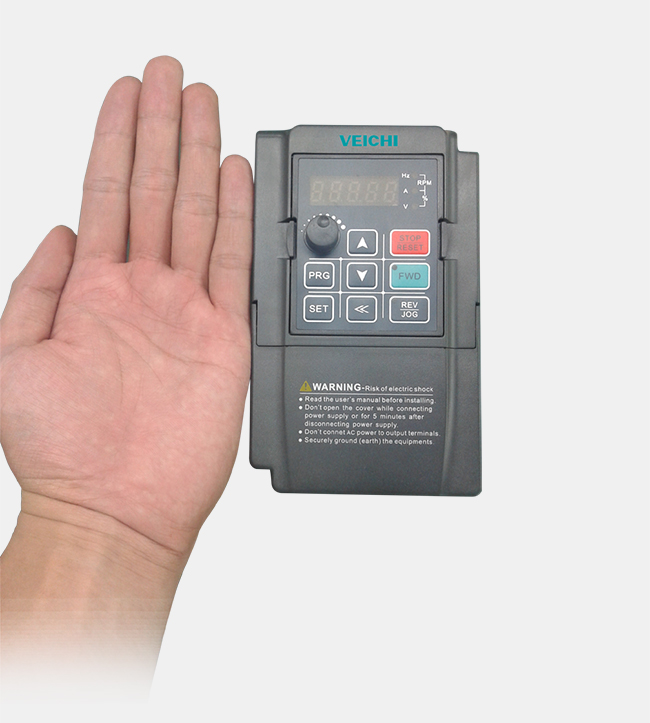 1. Advanced design concepts and control algorithms.
2. The energy-saving effect is good, and the power loss can be reduced.
3. Convenient operation, standard with potentiometer keyboard.
4. High performance-price ratio, rich functions, meeting different site requirements.
5. The compact structure layout saves installation space.
6. Reliable protective treatment and strong environmental adaptability.
7. Complete protection functions to avoid false alarms.
8. Low-power models, single-phase 2.2Kw, three-phase 4Kw.
Faster response, better experience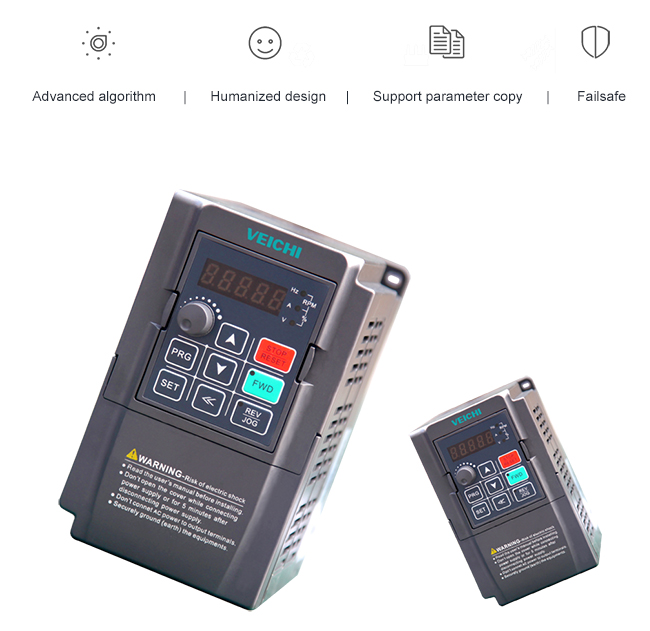 1. Advanced control algorithm: vector control without PG, V/F control mode, optimized PWM output.
2. Humanized design and wide voltage input range to meet different field requirements.
3. Convenient operation, equipped with a keyboard with a potentiometer, plug and play, and support parameter copy.
4. Perfect fault protection, support historical fault record query, fast parameter copy.
Optimized structure design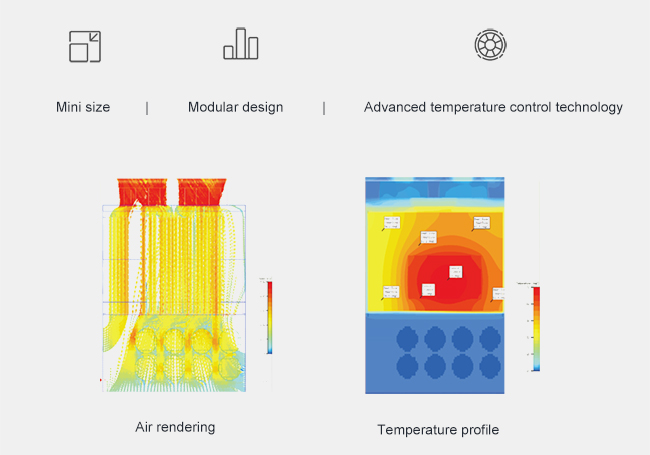 1. The mini size, compared with other series of the same power models, saves installation space.
2. Adopt advanced modular design concept, compact structure layout, professional thermal simulation design.
3. Strict and diverse thermal simulation ensures that the volume is reduced while the temperature rise of the whole machine is small.
Good energy-saving function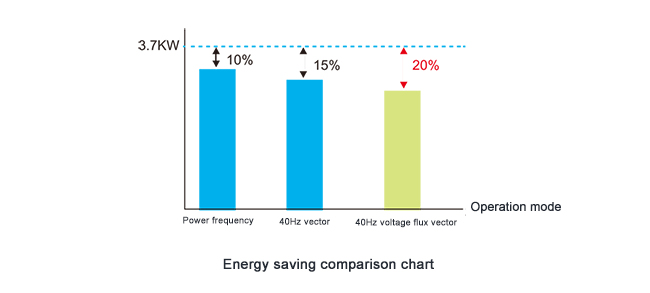 1. The use of a new generation of energy-saving control technology can realize the operation of induction motors.
2. Reduce the excitation current according to the load current, and automatically adjust energy saving by the load condition.
3. Improve motor efficiency, reduce motor loss, and less energy loss.
Reliable software strength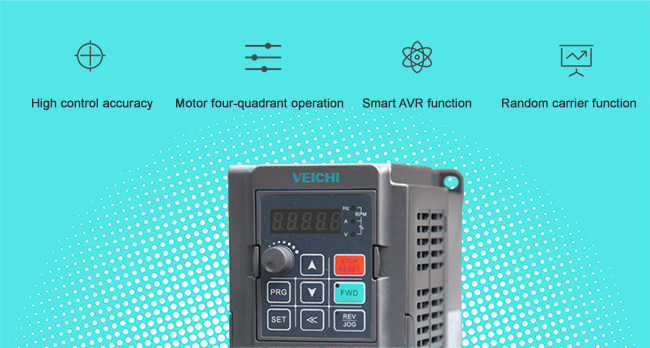 1. The decoupling of the AC motor is truly realized, and the intentional vector control performance of the motor is realized. In the non-PG vector torque control mode, the torque control accuracy can reach 5%.
2. The motor runs in four quadrants, the torque, current, torque, and DC bus voltage respond quickly, and the motor runs stably.
3. Smart AVR function, when the voltage automatic adjustment function is effective, as long as the minimum value of input voltage fluctuation is greater than the set output voltage (motor rated voltage), the output voltage can basically maintain the set value.
4. The random carrier function can effectively reduce the noise of the motor and suppress the interference of the inverter to external equipment.
Rich application functions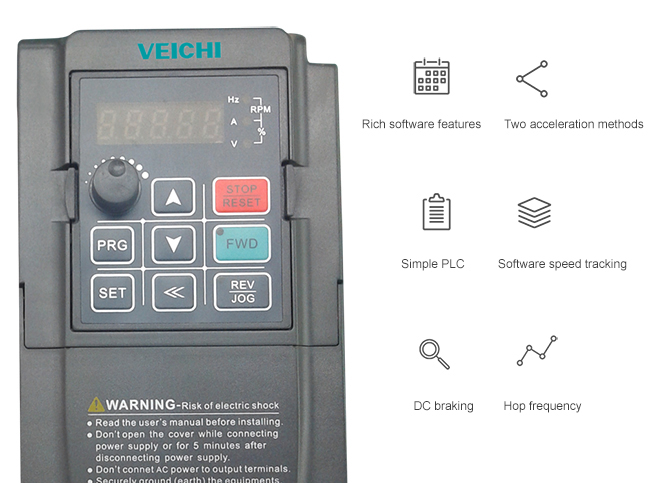 1. Two acceleration modes, four acceleration and deceleration times, the time unit is 0.1s, the longest is 6500s.
2. Simple PLC, automatic switching of running direction and frequency, to meet the requirements of on-site process.
3. The software speed tracking ensures that the motor is started and the current speed is started, effectively avoiding the motor reverse rotation.
4. DC braking provides leading torque, which is used to improve the stopping accuracy and realize fast stopping.
5. Jump frequency, automatically adjust the output frequency outside the resonance frequency.
Perfect protection function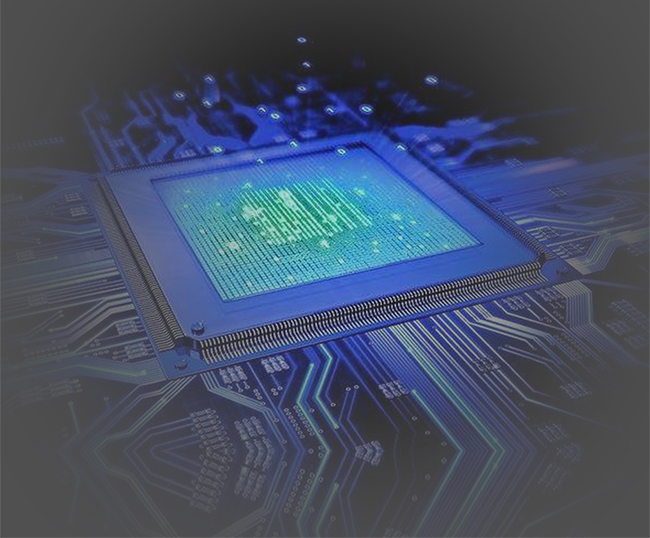 1. Support derating operation of missing items and alarm of mechanical load damage.
2. The advanced drive algorithm controls the output voltage and current, reducing the frequency of inverter fault protection.
3. Overvoltage suppression. During deceleration, adjust the output frequency to avoid excessively high deceleration and cause the inverter bus voltage to be too high, thereby causing inverter overvoltage.
4. Over-current suppression. During acceleration, the output frequency is adjusted to avoid excessive load caused by excessive deceleration, which may cause inverter over-current.
Industrial Applications for AC70E Series High Performance Mini Frequency Inverter
Application: Food machinery, Packaging machinery, Textile machinery, Automatic assembly line
Specifications
Power Range

| | |
| --- | --- |
| Single-phase 220V 50/60Hz | 0.75kW~2.2kW |
| Three-phase380V 50/60Hz | 0.75kW~4kW |
Power
Voltage and frequency
Single phase 220V 50/60Hz
Three phase 380V 50/60Hz
Control
Frequency range

0-400Hz

Frequency Accuracy

±0.5% of max frequency

Frequency setting resolution
0.01Hz:Operating"up"and"down"keys on keyboard
0.2Hz:Potentiometers analog input
Voltage/frequency characteristics

Voltage 50% -100%, the rated voltage adjustable, motor rated frequency 25-400Hz(2000Hz) adjustable

Carrier frequency

1.0-15.0KHz/Random carrier modulation

Torque upgrade

0--25.0% adjustable/auto torque upgrade/random V/F curve optional

Maximum Capacity

150% for one minute, 180% for 2s, 200% instant jump

ACC and DEC time

0.1-6500s

Rated output voltage

Take advantage of the power supply voltage compensation function, if motor rated voltage is 100%,the voltage can be set in the 50 -100% scope(the voltage output should not exceed the input voltage ).

AVR adjust

When the grid voltage fluctuates, changes in the output voltage is very small, remained constant V / F

Automatic energy-saving operation

According to the load conditions, automatic optimize the V/F curves to implement energy saving operation

Standard functions

PID control, ACC and DECtime adjustable, ACC and DECmode variable, Carrier frequency adjustment, Torque upgrade, Current limiting, Speed tracking and restart, Frequency hopping, Frequency fluctuation limite control, Program running, Multi-steps speed, Pendulum frequency operation, RS485, Analog output, Pulse output frequency.

Brake

Energy-consuming braking, DC braking

Frequency setting input

Keyboard number settings, keyboard potentiometers/ external terminal VS: 0 ~ 10V, the external terminal AS : 4-20mA, RS485 and signal composition and terminal options.

Signal feedback input

External terminal VS: 0 ~ 10V external terminal AS: 4-20mA, RS485

Input order signals

Start, stop, positive and negative rotating , jog, multi-steps speed, free parking, reset, ACC and DECtime choice, frequency settings channels choice, external malfunctions alarm.

External output signal

Relay output, the collector output, 0-10V output, 4-20mA output, the frequency pulse output
Protective Functions

| | |
| --- | --- |
| Protective function | Overvoltage, undervoltage, current limiting, over-current, overload, electric thermal relays, overheat, pressure stall, data protection. |
Display

| | |
| --- | --- |
| Setting | Function number/data |
| Running | Output frequency, give frequency, output current, input voltage, output voltage, motor speed, PID feedback, quantitative PID, module temperature, input and output terminal. |
| Fault | Overvoltage, undervoltage, overcurrent, short circuit, phase missing, overload, heat, pressure stall, current limiting, data protection is damaged, current fault operating conditions, historical fault. |
Condition

| | |
| --- | --- |
| Installation sites | Indoor, elevation of not more than 1000 m, no corrosive gases and direct sunlight |
| Temperature and humidity | -10 — +40℃, 20% — 90%RH(No condensation) |
| Vibration | Below 20Hz less than 0.5g |
| Storage temperature | -25~+65℃ |
| Installation mode | Wall-mounted type |
| Protection degree | IP20 |
| Cooling method | Forced air cooling |
Downloads
| File Name | Type | Language | File Type | Update | Download |
| --- | --- | --- | --- | --- | --- |
| Introduction of Internet of Things | Catalog | English | PDF | 2018-02-04 | 2.4MB |
| AC70E Portable Mini Frequency AC Drive Manual V1.3 | Manual | English | PDF | 2018-03-05 | 1.3MB |
| AC70E Portable Mini Frequency AC Drive Catalog | Catalog | English | PDF | 2018-03-05 | 1.2MB |
| AC Series Drive Software V1.6 | Software | English | ZIP | 2022-03-11 | 31.9MB |
Buyers who liked this product also liked