SD650 Servo Drive for Electro Hydraulic Control System
Built-in CAN communication, RS485 communication function
Support single, double and multiple electro hydraulic pump system
Support a variety of signal reference modes
Make the electro hydraulic system more energy-saving
Features
Specifications
Downloads
Solutions
Cases
News
Related Products
Additional Information
SD650 servo drive for Electro Hydraulic Control System Overview
The SD650 electro-hydraulic servo driver enables the output of the system to change automatically, quickly, and accurately following the change of the input. Moreover, the output power is greatly amplified, and the electro-hydraulic Servo System integrates the advantages of both electric and hydraulic.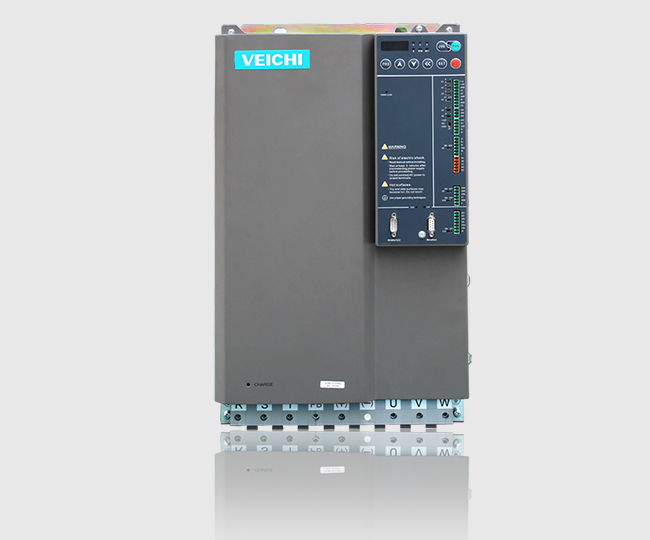 1. Built-in brake unit, safety comes with you.
2. Strong overload capacity, stable under high load conditions.
3. Forced air cooling, intelligent temperature control, cooling to the end.
4. A variety of protection functions escort VEICHI electro-hydraulic drives.
5. AC220V/380V/480V multiple types to choose from, adapt to a variety of electrical environments.
6. Pressure and flow double closed loop, vector weakening PID, fast response, and accurate control coexist.
7. Built-in CAN, RS485 multiple communication, easy to achieve multi-pump fusion.
8. Dark gray metal shell, external terminal panel, set convenience, safety, and beauty in one.
Metal appearance, external terminals, beautiful and practical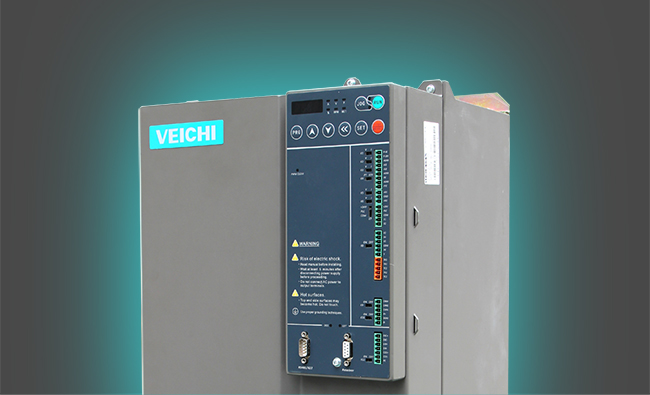 1. Dark gray metal appearance, calm atmosphere and connotation.
2. The external terminal panel makes wiring more convenient and faster.
3. Isolated terminal interface, input, and output are safe and reliable.
High efficiency and energy saving, for you to increase income and reduce expenditure.
1. Pressure and flow double closed-loop control, the oil circuit is supplied on demand.
2. Eliminate high-pressure overflow, reduce waste, and save energy 20%-80%.
3. Reduce the number of hydraulic oil cycles and minimize oil temperature.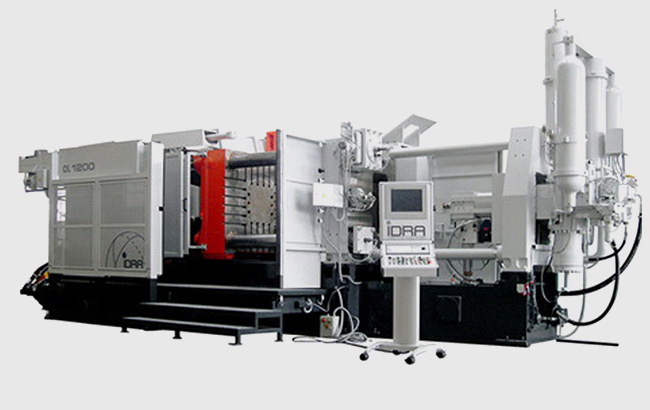 Precise closed-loop control, fast but stable
1. PID closed-loop control improves pressure stability, and the fluctuation is less than 1%.
2. The pressure response is fast, and the response time is 20ms.
3. Cooperate with vector and field weakening control mode, bring high repeat accuracy.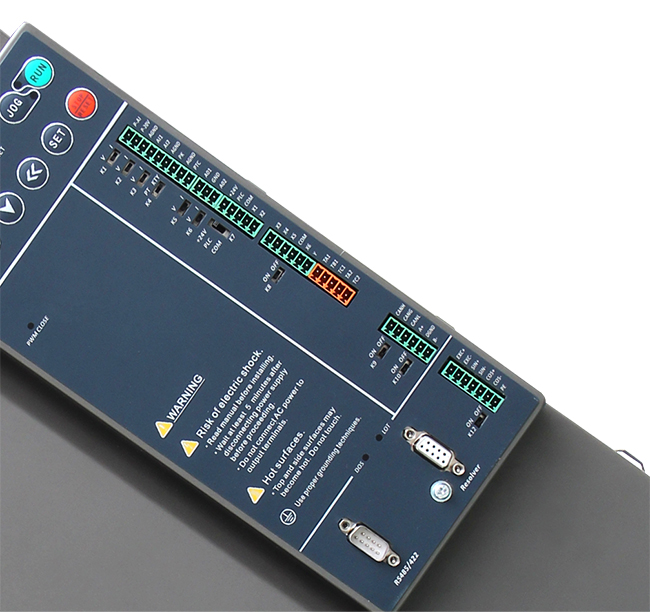 Multiple communication protocols, easy to achieve multi-pump confluence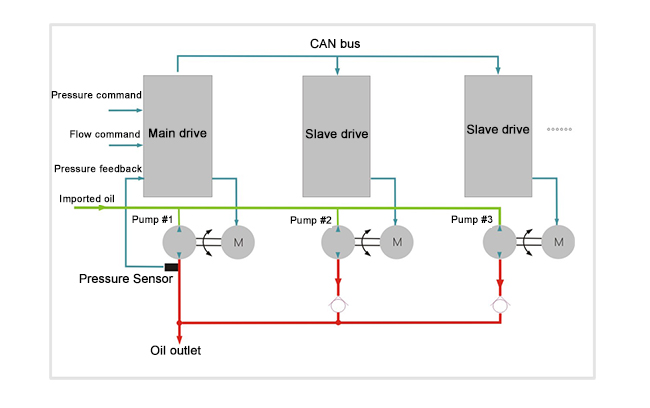 1. Built-in CAN and 485 communication methods to realize confluence and shunt switching control.
2. The communication is fast and accurate, and the working master pump and the slave pump are seamlessly connected.
3. Cooperate with an electromagnetic reversing valve to switch to an independent system.
Multiple protection and double cooling, escort SD650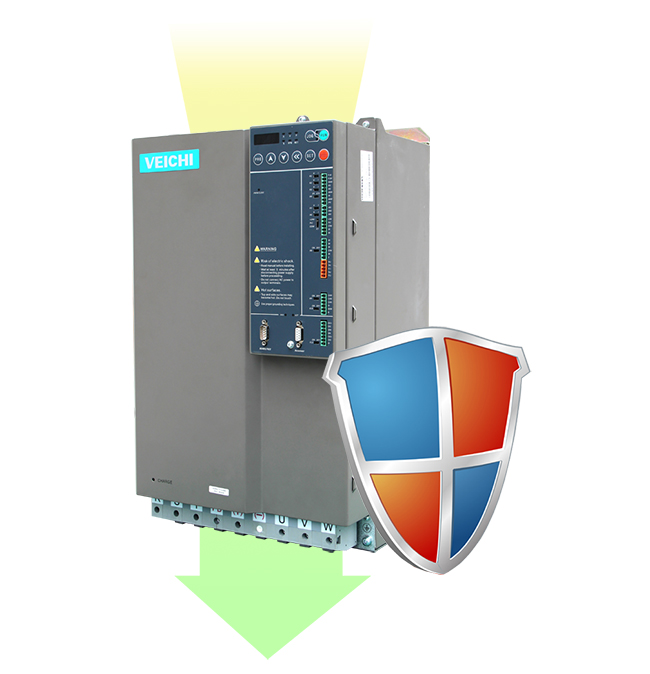 1. It has multiple protection functions such as phase loss, short circuit, and overheat detection.
2. Professional heat dissipation air duct design can operate well in harsh environments such as oily smoke.
3. The built-in braking unit, slow down and reach home safely.
Different power and voltage options, there is always one suitable for you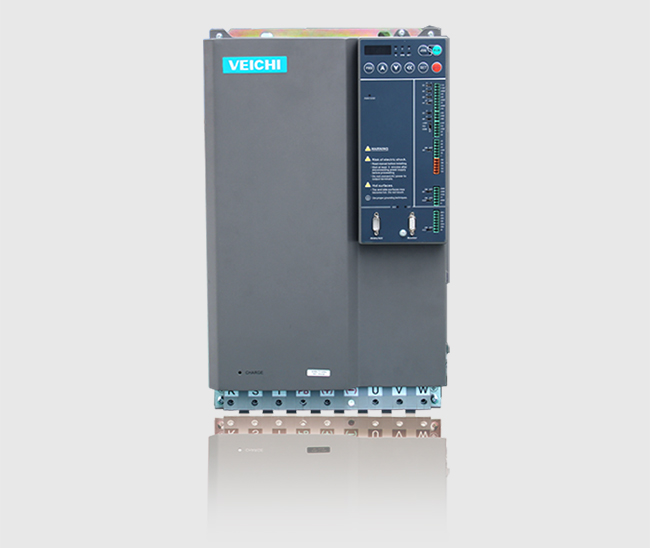 1. The voltage levels are AC220V/380V/480V, which is suitable for a variety of electrical environments.
2. Various specifications and models, power range from 0.75Kw-110Kw.
3. VEICHI SD650 series drivers can drive permanent magnet synchronous motors.
SD650 Servo Drive for Electro Hydraulic Control System Video
Industrial Applications for SD650 Servo Drive for Electro Hydraulic Control System
Applications:Injection molding machine, machine tools, metallurgy, construction machinery, agricultural machinery, automobile industry, textile industry, etc.
Specifications
Power Range

| | |
| --- | --- |
| Power range | 4,400 W-35,000 W |
Power Input
Voltage and frequency

Three-phase 380V 50/60HZ

Allowable fluctuation range
Voltage: ±15%; frequency fluctuation: ±5%
Distortion rate: meet the requirements of IEC 61800-2
Closing impulse current

Less than rated current

Drive efficiency

≥96%

Power factor

≥0.94(With DC reactor)
Output
The output voltage

Output under rated conditions: 3-phase, 0~input voltage, error less than 5%

Output frequency range

Maximum output frequency: 320HZ

Output speed accuracy

±0.1%

Overload capacity

150% rated current 60s, 180% rated current 5s, maximum 2.5 times

Modulation

SVPWM

Carrier frequency range

2.0~8.0kHz(Model determination)

Digital setting

maximum speed×±0.01%

Analog setting

maximum frequency×±0.2%

Speed resolution
Digital setting: 1rpm
Analog setting: maximum speed×0.05%
Acceleration and deceleration curve

Linear acceleration and deceleration, S curve acceleration and deceleration

Automatic energy saving operation

According to the load condition, the output voltage is automatically optimized to realize energy-saving operation

Automatic current limit

Automatically limit the current during operation to prevent frequent over-current fault trips

Standard function

Oil pressure closed loop control, speed control, RS485, analog output

Speed setting channel

Keyboard digital setting, analog voltage/current terminal AI1, analog voltage/current terminal AI2, analog voltage/current terminal P-AI, communication setting and multi-channel terminal selection, combination of main and auxiliary channels.

Feedback input channel

Voltage/current terminal AI1, voltage/current terminal AI2, voltage/current terminal P-AI, communication setting

Run command channel

Operation panel setting, external terminal setting, communication setting

Input command signal

Start, stop, forward and reverse rotation, jog, multi-speed, free stop, reset, acceleration and deceleration time selection, speed setting channel selection, external fault alarm

External output signal

2 relay outputs; 1 transistor output; 2 analog outputs, voltage output range: 0~10V/0~10V, current output range: 0~20mA/0~20mA
Protective Function

| | |
| --- | --- |
| Protective function | Overvoltage, undervoltage, current limit, overcurrent, overload, overheating, data protection |
Keyboard Display

| | |
| --- | --- |
| LED display | Single line 5-digit digital tube display: Can monitor 1 status |
| Status monitoring | Pressure command, pressure feedback, speed setting, speed feedback, flow command, output current, output voltage, output torque, output power, bus voltage, module temperature, motor temperature, input terminal X connected state, output terminal Y connected Status etc. |
| Error alarm | Self-learning abnormality, sensor feedback disconnection, motor overheating, driver overheating, encoder failure, communication failure, overvoltage, undervoltage, overcurrent, short circuit,Phase loss, overload, stall, current limit, data protection damaged, current fault operating status, historical fault. |
Surroundings
Installation site

Indoor, the altitude is not more than 1000m, no corrosive gas and direct sunlight

Temperature and humidity
From -10°C to +40°C
20%—95%RH(No condensation)
vibration

Less than 0.5g

Storage temperature

From -25℃ to +60℃

Installation method

Wall-mounted, vertical cabinet

Protection level

IP20

Cooling method

Forced air cooling, liquid cooling
Downloads
| File Name | Type | Language | File Type | Update | Download |
| --- | --- | --- | --- | --- | --- |
| Introduction of Internet of Things | Catalog | English | PDF | 2018-02-04 | 2.4MB |
| CE (LVD) of SD650 Servo Drive | Certificate | English | PDF | 2018-03-06 | 626KB |
| CE (EMC) of SD650 Servo Drive | Certificate | English | PDF | 2018-03-06 | 626KB |
| SD650 Electro-hydraulic Servo Catalog | Catalog | English | PDF | 2018-03-06 | 1.3M |
| SD650 Electro-hydraulic Servo Manual | Manual | English | PDF | 2019-02-19 | 2.37MB |
| Electro-Hydraulic Servo Product Catalog | Catalog | English | PDF | 2022-03-29 | 20.3MB |