Manufacturing Indonesia 2022
Intelligent manufacturing opens new era of high efficiency.
Nov 30-Dec 3, 2022
Jakarta, Indonesia
Invitation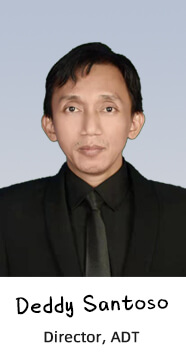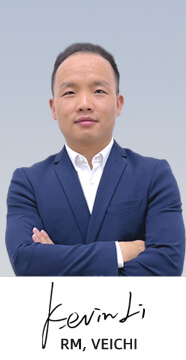 On behalf of VEICHI, I would like to invite you to the 31st Manufacturing Indonesia 2022 on 30 Nov to 3 Dec 2022, in Jakarta International Expo, Indonesia.
Manufacturing Indonesia is Indonesia's largest international manufacturing exhibition, known as one of the top 20 manufacturing exhibitions in the world, providing a professional business platform for Indonesia's manufacturing industry. The exhibition attracted the industry leaders and key players in the global manufacturing industry who want to showcase their latest products and services, gathered machinery industry enterprises from Southeast Asian countries, Europe and other countries.
Incorporating Machine Tool Indonesia, Tools & Hardware Indonesia and Industrial Automation & Logistics Indonesia, the event provides the one-stop solutions and most cost-effective way to increase exhibitor's business.
During the exhibition, VEICHI and ADT (VEICHI's authorized distributor for Indonesia), are inviting global operators, partners and organizations, and other top experts to come together to discuss the technology of manufacturing industry.
VEICHI and ADT sincerely invite you to join us for bringing advanced and intelligent technology to manufacturing sector.
We look forward to seeing you in Indonesia.
Introduction
In recent years, improving the level of equipment automation and intelligence has become increasingly important for manufacturing enterprises, VEICHI has been deeply engaged in the manufacturing industry for more than ten years, and is committed to creating professional products and system solutions based on automation and intelligent technology.
With the continuous innovation of the machine tool industry, VEICHI keeps up with the industry's development, and with its outstanding performance, it not only meets the requirements of customers' systems, but also saves their costs and provides them with more valuable products. This time VEICHI will brought several servo products, inverters and motion controllers for intelligent manufacturing, fully demonstrating the diverse product series and rich industry application cases in the field of industrial automation. The star product AC310 inverter with high performance, high reliability and high applicability has always met with great favor home and abroad. VEICHI will also provide customers with various system solutions of machine tool, process automation, parts & components etc. And discuss the intelligent and digital transformation and upgrading of the machine tool industry with partners and experts.
In the future, based on the accumulated industry experience, VEICHI will continue to strengthen the core business of inverters, servo systems and motion controllers, and always insist on providing customers with good products and services to achieve high efficiency, high quality and intelligent manufacturing.
VEICHI Products on Display
FAQs
VEICHI has provided high-precision servo drive system, motor and spindle solutions for CNC machine field and strong support for new technology applications and industrial innovation.
Goods will be ready in 2 weeks after payment.