AC310 Frequency AC Drive VFD used on Electric Excavator in Vietnam
Introduction
Related Products
Related Solutions
Other Related Cases
Additional Information
Contact us
Large excavator adopts diesel engine as the driving force to drive the hydraulic pump for grabbing and loading. In its harsh working environment, its disadvantages such as complex engine structure, a lot of maintenance work, low fuel efficiency (less than 40%) and more are gradually highlighted. Because of this, the oil to gas transformation of hydraulic excavator is trending up. frequency inverter, as the core of the motor speed control system, plays an important role in the system.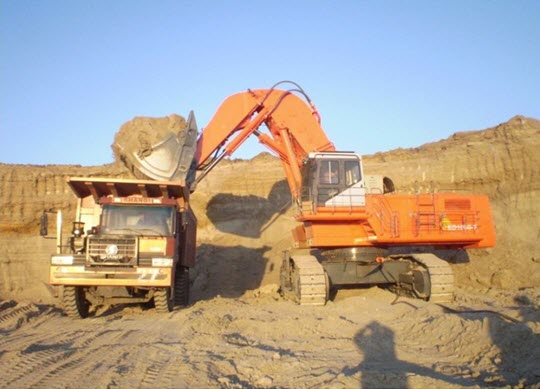 Transformation Advantages of VEICHI AC310 AC drive VFD
1. Energy-saving with reduced emission: frequency inverter drives motor for direct working, with zero emission.
2. Cost-saving: because of using electricity and frequency control, the maintenance and fuel cost has been greatly reduced (the annual saving is about 65%).
3. Operating efficiency: after transformation, the electric system has more general-purpose devices with low failure rate, less maintenance items and high working efficiency.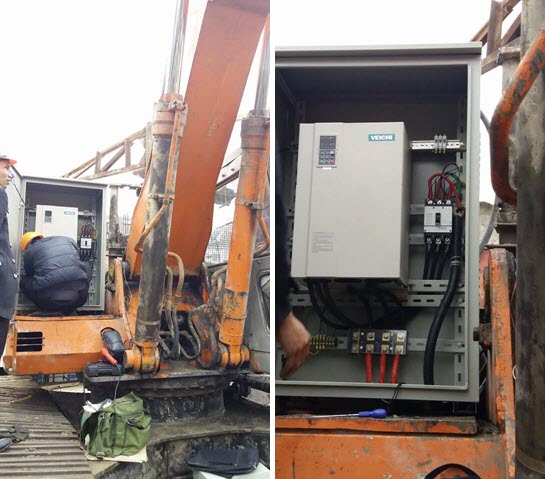 Characteristics of VEICHI AC310 AC Drive VFD
1. Fast torque response, fast switching of motor running direction, short-term acceleration and deceleration.
2. Users can set the motor with stepless speed regulation; during the starting and stopping of motor, there is no impact to the mechanical equipments.
3. The frequency inverter has the overload capacity that it can inhibit the impact of short-term load.
4. Real-time control of output power: it can be used to detect the current load.
5. It provides communication interface, available for connecting communication control system.