2022 VEICHI Technical Training Conference Successfully Completed
In order to meet the demand of partners for professional technical training and strengthen their technical service ability, VEICHI held the 6th Partner Technical Training Conference in Suzhou on December 16-17, 2022, which was conducted in the way of "TikTok + Enterprise WeChat" live broadcast.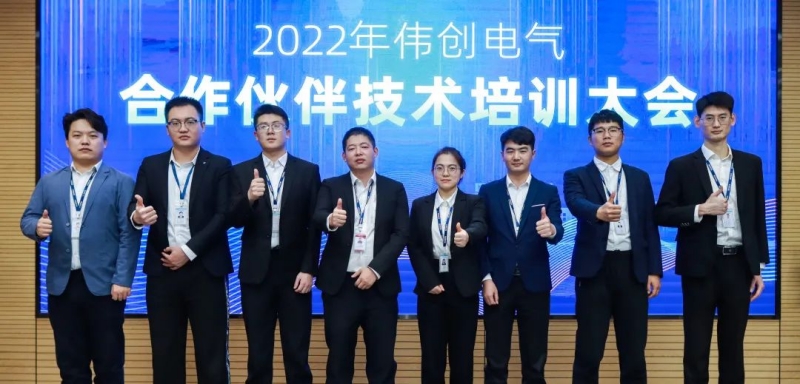 Group Photo
In this 2-day training, several senior lecturers and professional technicians from Technical Service Department, focusing on the three major product lines of inverter, Servo System and PLC, and mainly emphasized products such as VC5 series PLC, AC830 series four-quadrant inverter and SD700 series Profinet servo drive. They combined theory and practice to explain and train the partners in depth from the aspects of product function, machine working principle, function module, product selection and industry application, which further improved their knowledge and understanding of VEICHI products and technical system.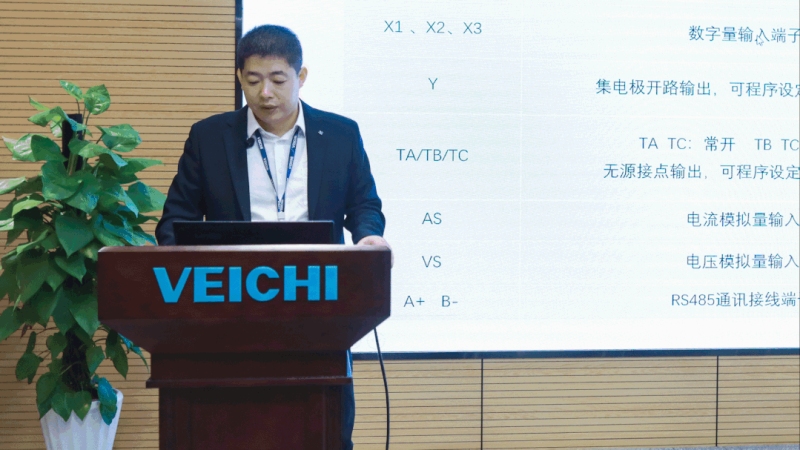 VEICHI's Technician is Training
Training Contents
| | |
| --- | --- |
| 1 | New Products for low voltage inverters |
| 2 | EtherCAT Bus Communication Principle and Application |
| 3 | Introduction of ACP30 Medium Voltage Inverter |
| 4 | Servo Selection Guide |
| 5 | CANopen Bus Communication Principle and Application |
| 6 | SD700-Profinet Bus Application |
| 7 | Internal Position and Home Position Return Function |
| 8 | SD700 Series Typical Case Sharing |
| 9 | VC Series PLC Product Introduction |
| 10 | VC Series PLC Communication Application Guidance |
| 11 | VC5 Series PLC Motion Control Explanation |
| 12 | Introduction of VC Series Configuration Module |
| 13 | VC Series PLC Industry Application Case Sharing |

VEICHI always adheres to the idea of " joining hands with partners and growing together". In the future, VEICHI will give full play to its platform technology and resource advantages to provide professional technical training and comprehensive service support for partners to seek development and win-win future!