VEICHI VC5 Series EtherCAT Bus High-performance PLC
With the development of Intelligent Manufacturing, the demand for automation in the manufacturing industry continues to increase, VEICHI keeps up with the market demand and launches the new VC5 series EtherCAT bus PLC, which has the advantages of powerful motion control, 7 major ports protocol access, multi-module function expansion, new host computer programming software, etc. With high reliability, fast response and easy operation, it meets a variety of application scenarios and can provide customers with intelligent system solutions.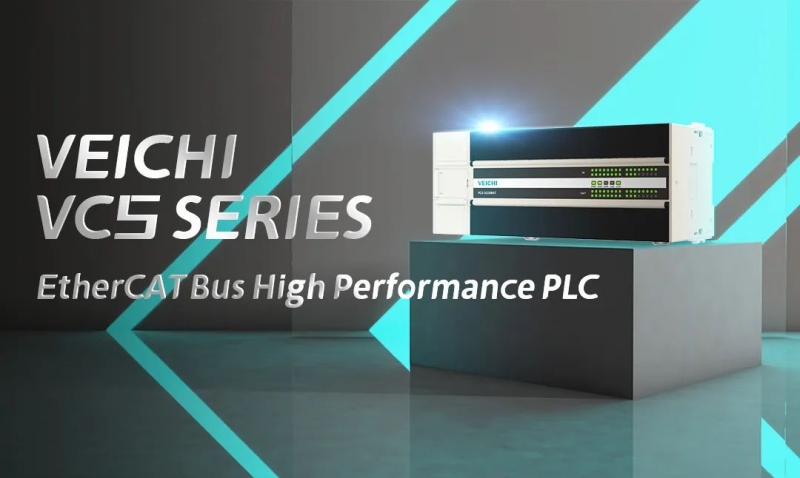 VC5 Series EtherCAT Bus High-performance PLC
Power Motion Control Function
Advanced industrial Ethernet support, distributed operation of master and slave stations, convenient installation, shortened information transmission cycle, fast communication speed, and short synchronization time. Support linear, arc, cam and other operation control modes.
VC5 Series PLC
Realize Multi-level Network Communication
VC5 supports EtherCAT, Ethernet (Modbus-TCP, TCP/IP), CANopen, RS485 (Modbus, free protocol), RS232, Type-C. Support the N:N protocol independently developed by VEICHI. Multi-level network communication can be realized. In the occasions where there is information interaction with servo, vision, robot, code scanning gun, MES, etc., it brings all-around efficiency improvement for manufacturing.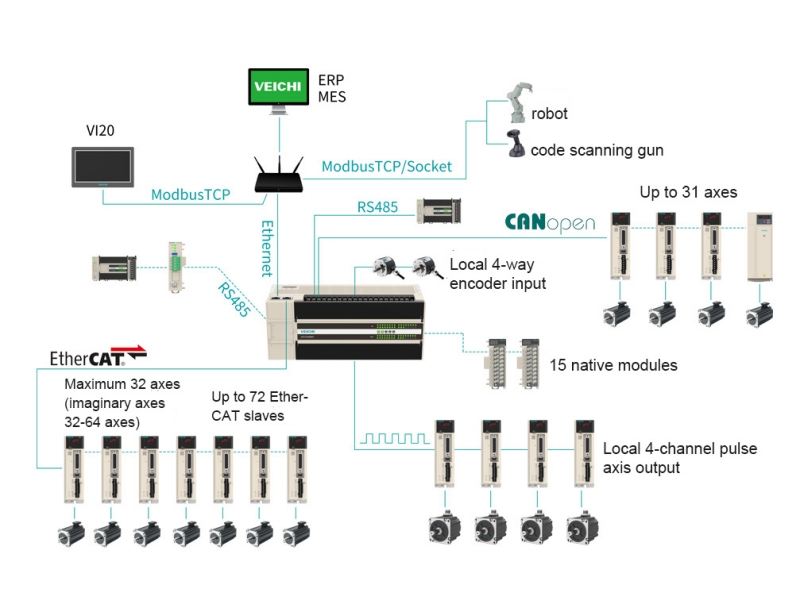 Topological Graph
Brand New PC Programming Software
Multiple programming languages are switched, and open programming is easier to manipulate.
1. Support multiple programming languages and their mutual conversion.
2. Quickly set complex command parameters.
3. Support function block programming.
4. LD, SFC, FB function block instructions and other programming methods.
5. Automatically generate and execute subroutines.
6. Support oscilloscope function debugging.
7. Historical fault record function.
Widely Used in Many Fields
The functions cover dozens of industry sectors, and can be widely used in industrial control fields such as robots, machine tools, packaging machinery, and automated assembly systems.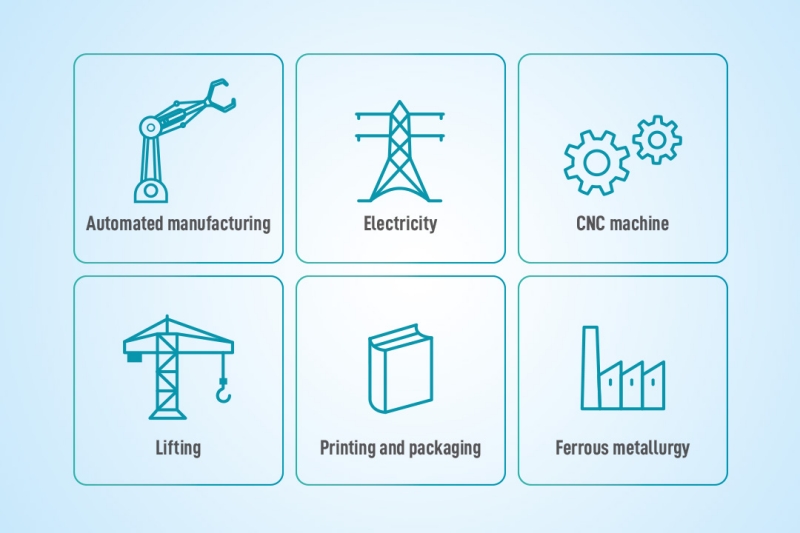 VC5 Series PLC Used in Many Fields