AC01 Series Network Type AC Drive
Save a lot of space
High protection book-like narrow structuredesign
Convenient network expansion interface
Powerful software performance
Various product certification standards
Fully automated production testing
Features
Specifications
Downloads
Solutions
Cases
News
Related Products
Additional Information
AC01 Series Network Type AC Drive Overview
AC01 network type acdrive is designed with a wire groove on the terminal side. The control wires and the main circuit wires can be directly bundled and guided to the junction slot. Ensure beautiful wiring when using in cabinets or stand-alone.
AC01 network type ac drive, refer to TUV, UL, EAC, CE product design. The AC input side of the product is equipped with an optional EMC filter solution, which meets the test certification of EMC-C3 level.

The full range of AC01 products are fully automated production lines, and product testing, aging, and packaging are all completed by automated drives, with stronger production standards and more standardized quality control.
AC01 series products integrate the advantages of AC310 drive algorithm, integrate the VF and open-loop vector control algorithms of asynchronous motors and synchronous motors, fully consider the driving requirements of motors with power below 7.5KW, and realize high adaptability and high convenience for small and medium power motors.
AC01 Series Network Type AC Drive Video
Product Position
Miniaturization and networking, meet the needs of the low-power speed-adjustable drive industry.
Sence and Simplicity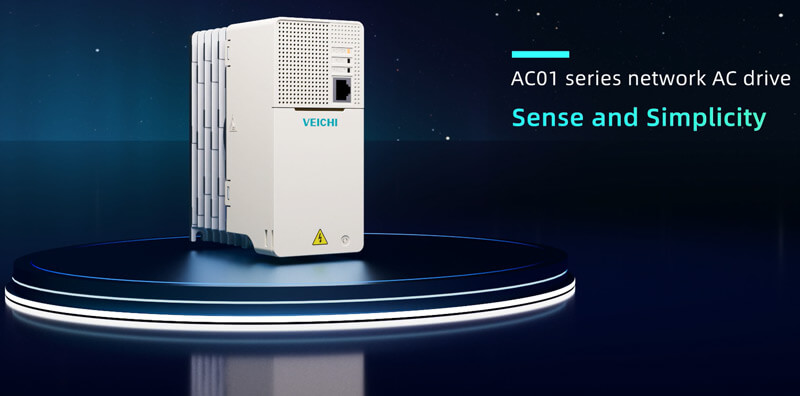 Book-like Narrow Structure
For scenes with demanding volume limits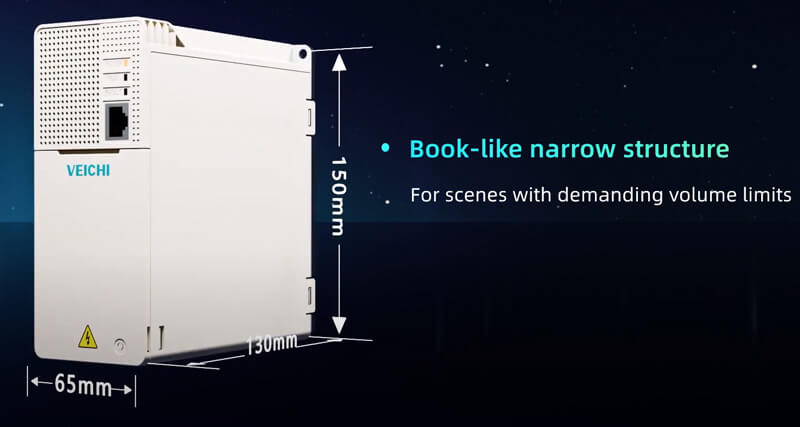 Highly Cost-effective for Intelligent Manufacturing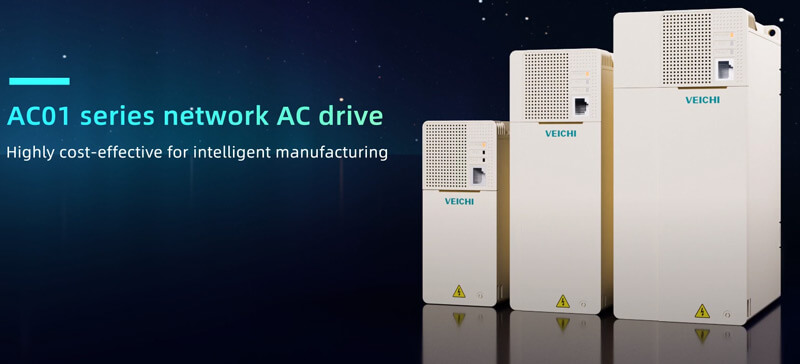 Configuration Instructions
The current power section is divided into S2 and T3 power supply products:
220V 50/60HZ Power level: 0.4KW-4KW 380V (three-phase power supply) 50/60HZ Power level: 0.75KW-7.5KW
Supports open-loop vector control of synchronous/asynchronous motors.
Overall Structure
The products continue to use independent heat dissipation methods, and also support side by side placement
IP52 cooling fan, stronger anti-pollution ability
Facing a variety of complex and harsh environments calmly
The same power fan makes less noise
The scientific air duct design can quickly dissipate heat, and the temperature rise of the machine is low
Natural cooling and forced cooling

PCB board with thickened conformal coating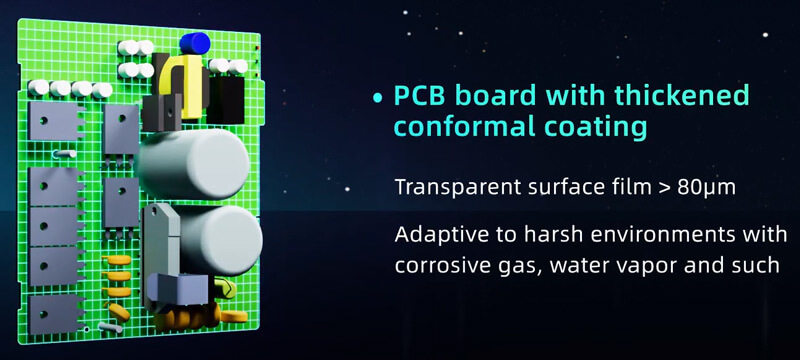 Two kinds of external keyboards available
The network port can support the expansion of the built-in keyboard, and it can also support the AC310/AC10 external keyboard.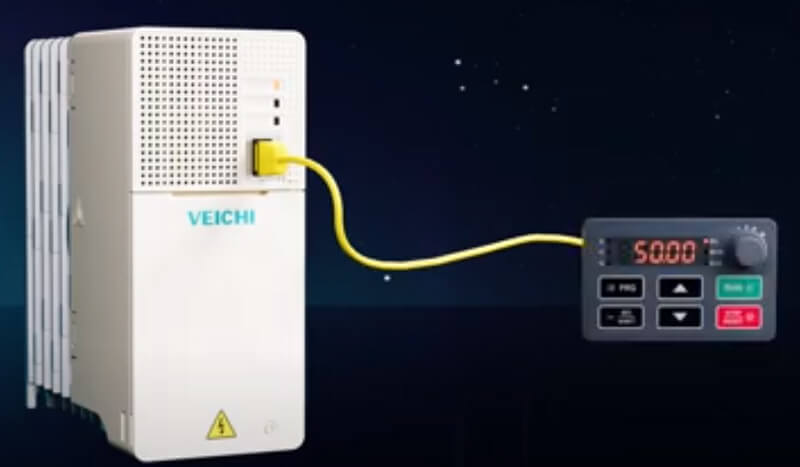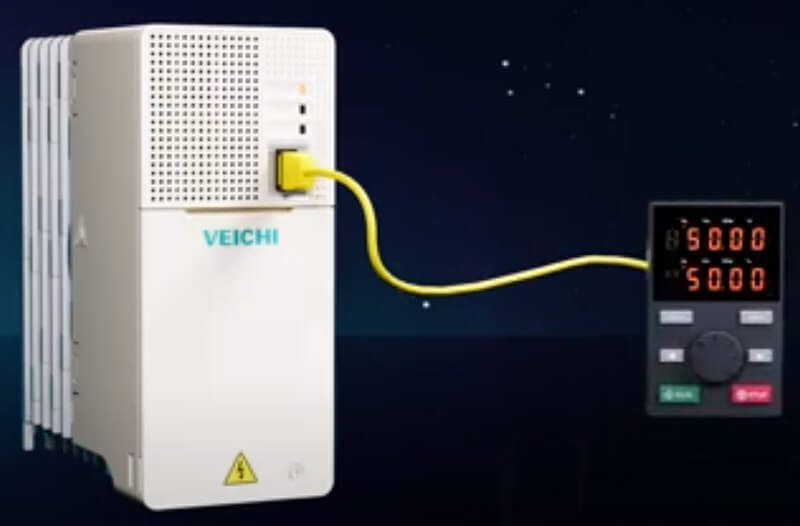 Main Interface Introduction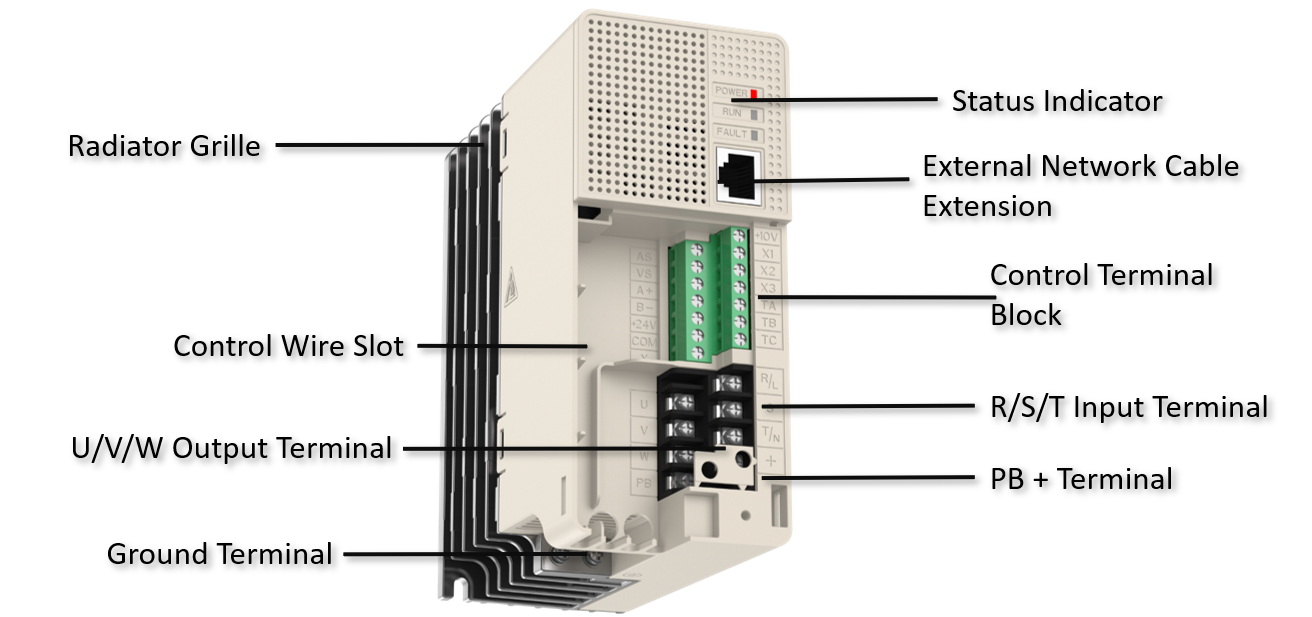 Industrial Applications for AC01 Series Network Type AC Drive
Automated assembly line, food packaging line, textile machinery, woodworking machinery, car washing machine and other industries.
Core application method: no complex debugging parameters, can support factory-fixed parameters, simple speed regulation, start-stop control for on-site application.
Extended application mode: keyboard or 485 communication, for high-precision control applications of AC motors.
Specifications
Dimensions

Model

Dimensions(mm)

AC01-S2-R40G-B
AC01-S2-R75G-B
AC01-T3-R75G-B
AC01-T3-1R5G-B

Outer dimensions: 65/150/130
Installation size:130/54/139.5
Installation aperture: Φ5.2

AC01-S2-1R5G-B
AC01-S2-2R2G-B
AC01-T3-2R2G-B
AC01-T3-004G-B

Outer dimensions: 75/205/145
Installation size: 145/55/193.25
Installation aperture: Φ5.2

AC01-S2-004G-B
AC01-T3-5R5G-B
AC01-T3-7R5G-B

Outer dimensions: 100/230/165
Installation size: 165/82/232.9
Installation aperture: Φ6.2
Buyers who liked this product also liked