S200 Series Construction Lifting Integrated Machine
Full-featured, simple structure and efficient maintenance.
GPRS remote control for easy management of remote markets.
Auxiliary facilities are available, and operation is more convenient and safe.
Powerful software function, start and stop is more stable, and the operation is more reliable.
Features
Specifications
Downloads
Solutions
Cases
News
Related Products
Additional Information
S200-C4 Construction Lifting Integrated Drive Overview
S200-C4/E4 type construction hoist integrated drive is a special model developed for construction hoist electric control system. Set frequency converter, brake module, logic controller, weight limiter, brake power supply, etc. Provide customers with a high-performance, complete electrical control program.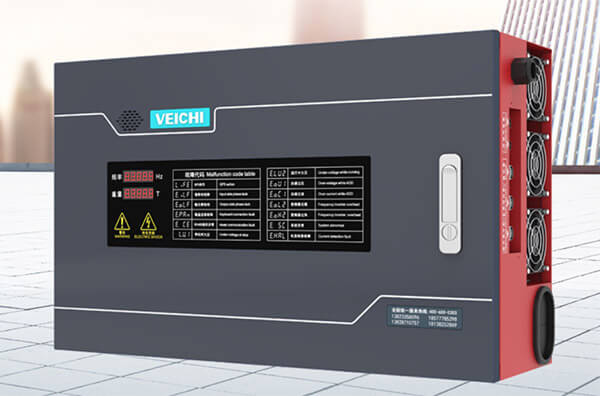 Function upgrade
1. High-performance vector professional platform, excellent motor control algorithm.
2. Brake torque detection function.
3. The automatic test function saves time before leaving the factory and improves delivery efficiency.
4. HMI man-machine interface interactive system.
Technological innovation
1. Designed with upper and lower deceleration limit interfaces, which are independent of each other and do not interfere with each other, and can quickly enter high-speed gears to improve equipment carrying efficiency.
2. Automatic leveling: simplify the complex and make the operation more user-friendly.
3. Soft limit protection, accurate feedback of real-time position through the height encoder; even when the upper and lower limit fails. Make sure that the lift does not appear to rush to the top and squat bottom.
4. Deceleration optimization, suitable for "old machine retrofits" without deceleration limit conditions.
Optimized structure
1. There are various ways of entering and exiting lines to meet the needs of different customers.
2. In the maintainability design, the middle board adopts the right opening door; the device is modularized, and there is no complicated peripheral circuit.
Shape upgrade
Exquisite and beautiful, simple, and elegant, with more coordinated proportions.
Features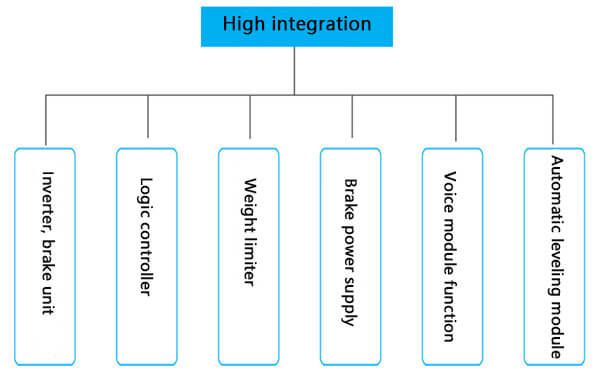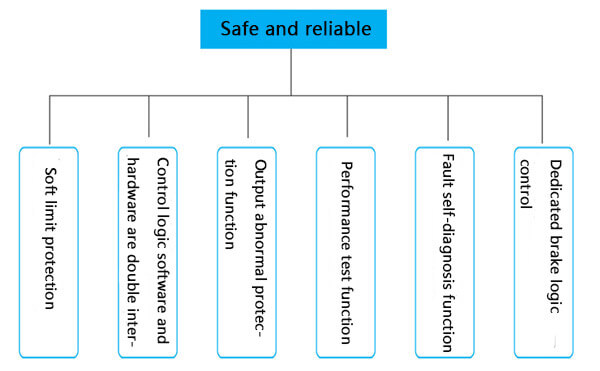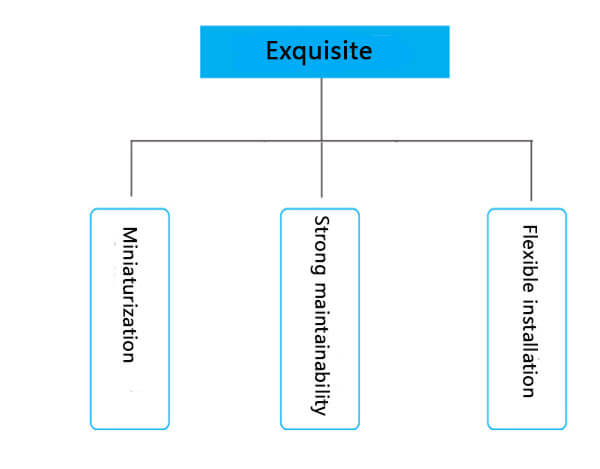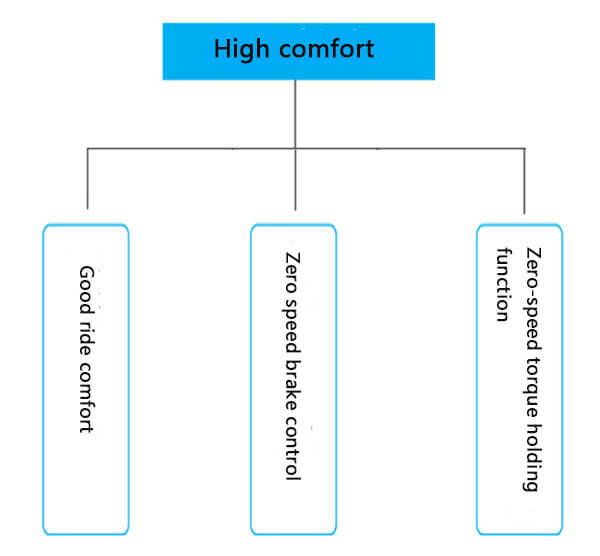 Perfect protection function
1. Input and output phase loss protection.
2. Motor short circuit protection.
3. Braking unit short circuit protection.
4. Overcurrent and overload protection.
5. Brake power supply short circuit protection.
6. Undervoltage and overvoltage protection.
Complete software functions
1. Control logic software and hardware are double interlocked.
2. Soft limit protection function.
3. Output abnormal protection function.
4. Performance test function.
5. Dedicated brake logic control.
6. Follow pressure and speed function.
7. Fault self-diagnosis function.
With a visual control system, maintenance is more convenient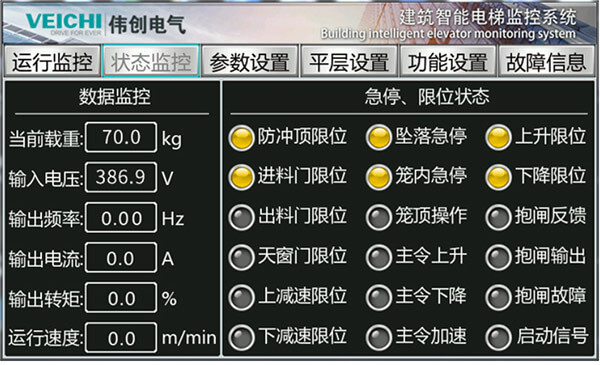 Automatic leveling function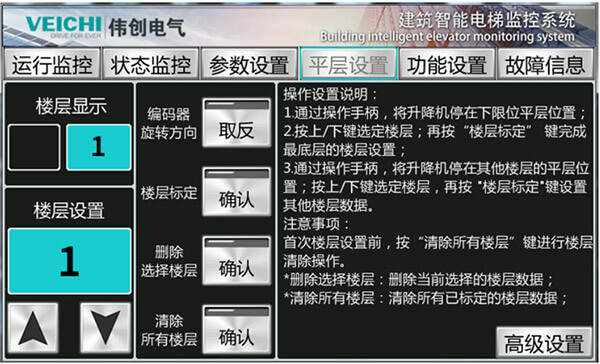 The complex is simplified, the floor learning is convenient, and the design is more humane.
IOT remote monitoring system
Machinery equipment positioning, online monitoring, remote fault diagnosis; to provide customers with the largest range of value-added services.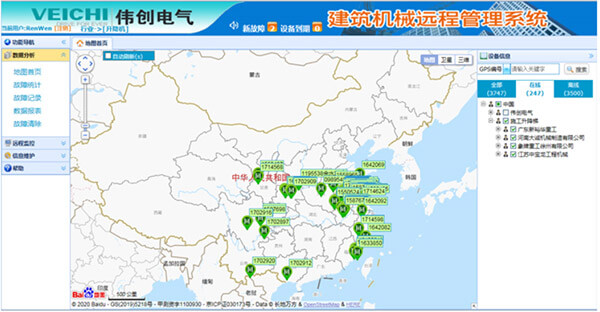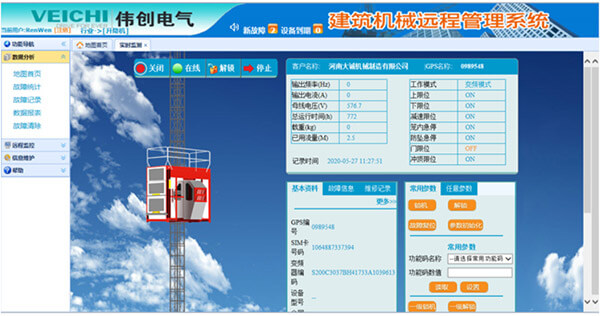 S200-C4 Construction Lifting Integrated Drive Video
Industrial Applications for S200 Series Construction Lifting Integrated Machine
Applications:Construction lifts.
Specifications
Power Range

| | |
| --- | --- |
| Power range | 37,000 W-45,000 W |
Power Input

| | |
| --- | --- |
| Voltage frequency | Three-phase 380V 50/60Hz |
| Allowable fluctuation | Voltage imbalance rate: <3%; Frequency: ±5%; Distortion rate meets IEC61800-2 requirements |
| Closing impulse current | Less than rated current |
| Inverter efficiency | ≥96% |
Output

| | |
| --- | --- |
| The output voltage | Output under rated conditions: 3-phase, 0~input voltage, error less than 5% |
| Output frequency range | 0~600Hz |
| Overload capacity | 150% rated current for 1 minute, 180% rated current for 10s, 200% rated current for 0.5s |
| Lighting output | AC220V |
| Brake power supply | DC195V |
| Touch screen power | DC24V |
Input and Output Signal

| | |
| --- | --- |
| Fixed input | Inlet door limit, discharge door limit, skylight door limit, ascending limit, descending limit, upper deceleration limit, lower deceleration limit, overshoot limit, brake feedback, emergency stop, emergency stop in cage stop,The main command is up, the main command is down, the main command is accelerated, the cage is started, the fault is reset, the lighting switch, the fuel button, the power/frequency conversion, the cage top operation and the drop test dedicated port. |
| Fixed output | Variable frequency output, power frequency forward, power frequency reverse, running output, fault output |
Main Control Performance

| | |
| --- | --- |
| Motor control mode | V/F control without PG, vector control without PG, V/F control with PG, vector control with PG |
| Modulation | Optimize space vector PWM modulation |
| Carrier frequency | 0.7~16.0kHz0 |
| Speed control range | Vector control without PG, rated load 1:100; vector control with PG, rated load 1:1000 |
| Steady-state speed accuracy | Vector control without PG: ≤2% of rated synchronous speed; vector control with PG: ≤0.05% of rated synchronous speed |
| Starting torque | Vector control without PG: 150% rated torque at 0.5Hz; Vector control with PG: 200% rated torque at 0Hz |
| Torque response | Vector control without PG: <20ms; Vector control with PG: <10ms |
| Frequency accuracy | Digital setting: maximum frequency×±0.01%; analog setting: maximum frequency×±0.2% |
| Frequency resolution | Digital setting: 0.01Hz; Analog setting: maximum frequency×0.05% |
Basic Functions of the Product

| | |
| --- | --- |
| DC braking capability | Starting frequency: 0.00~50.00Hz; Braking time: 0.0~60.0s; Braking current: 0.0~150.0% of rated currentt |
| Torque boost | Automatic torque increase 0.0%~100.0%; manual torque increase 0.0%~30.0% |
| V/F curve | Four methods: linear torque characteristic curve, self-set V/F curve, reduced torque characteristic curve (1.1~2.0 power), square V/F curve |
| Acceleration and deceleration curve | Two ways: linear acceleration and deceleration, S curve acceleration and deceleration |
| Rated output voltage | Using the power supply voltage compensation function, the rated motor voltage is 100%, which can be set in the range of 50 to 100% (the output cannot exceed the input voltage) |
| Automatic voltage adjustment | When the grid voltage fluctuates, it can automatically keep the output voltage constant |
| Frequency setting channel | Keyboard digital setting, keyboard potentiometer, analog voltage terminal VS, analog voltage/current terminal AI, analog current terminal AS, communication setting and multi-channel terminal selection, main and auxiliary channel combination, expansion card, can be switched in various ways. |
| Run command channel | Operation panel setting, external terminal setting, communication setting, expansion card setting |
Protective Function

| | |
| --- | --- |
| Protective function | Overvoltage, undervoltage, current limit, overcurrent, overload, electronic thermal relay, overheating, overvoltage stall, data protection, fast protection, input and output phase loss protection, load overload protection. |
Keyboard Display

| | |
| --- | --- |
| LED display | Dual-line 5-digit digital tube display: It can monitor the status of 2 inverters |
| Parameter copy | The function code information of the inverter can be uploaded and downloaded to realize fast parameter copy |
| Status monitoring | All parameters of the monitoring parameter group such as output frequency, given frequency, output current, input voltage, output voltage, motor speed, PID feedback quantity, PID given quantity, module temperature, etc. |
| Error alarm | Overvoltage, undervoltage, overcurrent, short circuit, phase loss, overload, overheating, overvoltage stall, current limit, data protection damaged, current fault operating status, historical fault |
Surroundings
Installation site
If the altitude is lower than 1000 meters, derating for use above 1000 meters, derating by 1% for every 100 meters
No condensation, icing, rain, snow, hail, etc., solar radiation less than 700W/m2, pressure 70~106kPa
Temperature humidity
From -10 ℃ to +50 ℃, derating can be used above 40 ℃, the maximum temperature is 60 ℃ (no-load operation)
5% ~ 95%RH(No condensation)
vibration

When 9~200Hz, 5.9m/s2(0.6g)

Storage temperature

-30~+60℃

Installation method

Wall-mounted

Cooling method

Forced air cooling
Buyers who liked this product also liked
You may also be interested in