SI21 Solar Pump Inverter
Advanced Syn.R.M. and PMSM Driving Technology;
Wide-range and High Efficiency MPPT Technology;
Various Specific Functions for Solar Pumping;
Intelligent IOT;
Features
Specifications
Downloads
Solutions
Cases
News
Related Products
Additional Information
SI21 Series Solar Pump Inverter Overview
The SI21 solar pump inverter can be used to provide clean water resources in remote areas where power facilities are scarce; the controller can convert the direct current of the photovoltaic array into alternating current and drive various water pumps.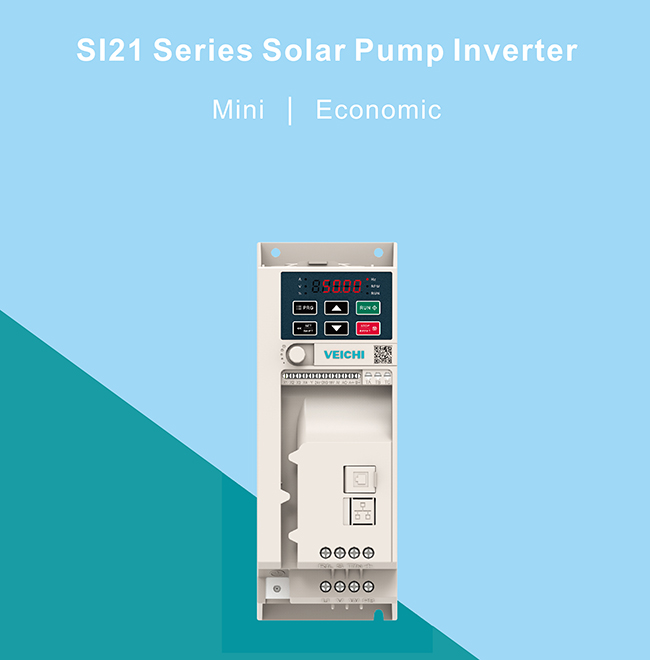 1. Advanced Syn.R.M. and PMSM Driving Technology.
2. Wide-range and High Efficiency MPPT Technology.
3. Various Specific Functions for Solar Pumping.
4. Intelligent IOT.
5. Functional Monitoring Software.
6. Flexible and Various Installation.
Advanced Technology
1. S.R.M&P.M.S.M&A.M. Driving.
2. Energy Saving&Pump more water.

MPPT Technology
1. Whole voltage range.
2. Efficiency up to 99.8%.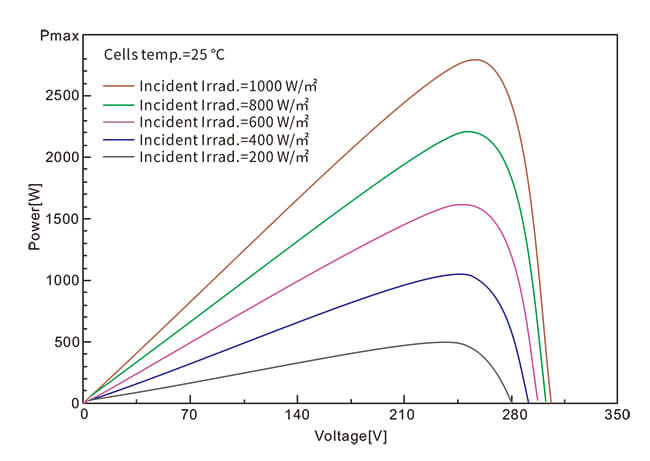 Various Spectific Functions
1. One-key operation.
2. Dormancy, dry run, low speed, minimum power, pump over current.
3. Water fuifilled, output power limit, PQ curve, pump clear, constant pressure control.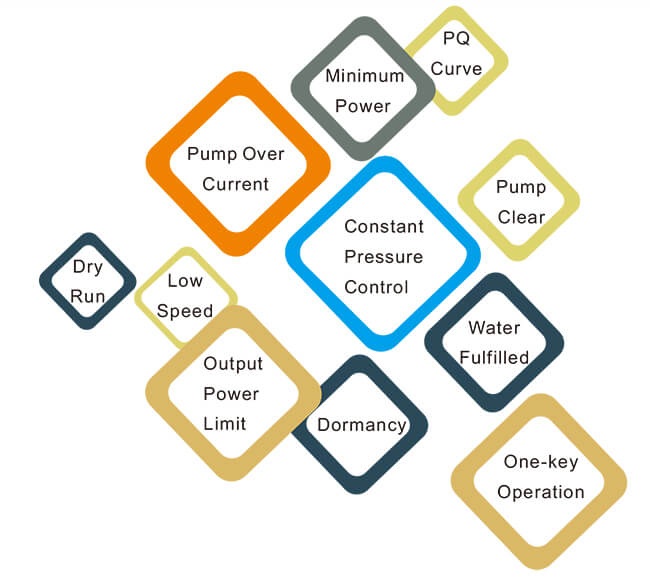 Intelligent IOT

Functional PC Monitor Software
1. Parameters monitorning&Settings.
2. Virtual oscilloscope.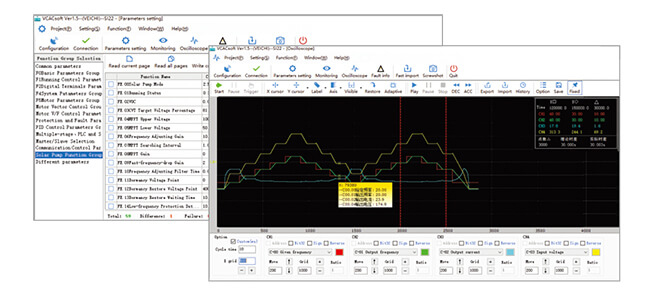 Flexible & Various Installation
MINI&Various installation methods
1. Side by side installation, no need to reserve clearance.
2. Rail mounting, plug into it then use it.
3. Side mounting, sideways installation if vertical space is not compatible.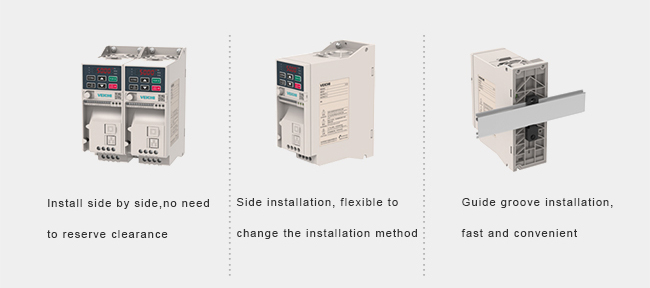 SI21 Solar Pump Inverter Video
The Application of SI21 Series Solar Pumping Inverter
Applications:Farmland irrigation, residential water, landscape fountains, swimming pool water supply, desert management
Specifications
Technical Specifications
Total Solar Panels Voc Input Range
D1 series: 60~400Vdc
D3 series: 150~450Vdc
D5 series: 250~780Vdc
Power range

750 W-55,000 W

AC input voltage/frequency range
D1 series: 1Ph./3Ph. 110Vac 50/60Hz
D3 series: 1Ph./3Ph. 220~230Vac 50/60Hz
D5 series: 3Ph. 380~415Vac 50/60Hz
Output voltage/frequency/power range
D1 series: 110~230Vac 0~600HZ 0.75~1.5KW
D3 series: 150~230Vac 0~600HZ 0.75~2.2KW
D5 series: 230~460Vac 0~600HZ 0.75~5.5KW
Overload Capacity
150% rated currency 60s
180% rated currency 10s
200% rated currency 0.5s
Protection function

Overload, short circuit, over temperature

MPPT efficiency

up to 99.8%

Solar Pump Inverter Protection
Low speed protection
Dormancy function
Undervoltage/Overvoltage protection
Water fulfilled protection
Input/output phase lose protection
Phase-Phase/ Phase to ground short circuit protection
Analog signal input/output

0~20mA/0~10V

Multifunction Digital Terminal

4X input 2X output

Build-in Relay control

Control relay opening and closing according to inverter status

Warranty Period

18 Months
Downloads
| File Name | Type | Language | File Type | Update | Download |
| --- | --- | --- | --- | --- | --- |
| Introduction of Internet of Things | Catalog | English | PDF | 2018-02-04 | 2.4MB |
| Comprehensive Product Catalog of Renewable Energy | Catalog | English | PDF | 2021-03-16 | 15.4MB |
| Renewable Energry Products Catalog 2021 (PAK) | Catalog | English | PDF | 2021-09-06 | 13.6MB |
| SI21 Solar Pump VFD Manual (Simplified)V1.0 | Manual | English | PDF | 2023-10-20 | 1.15MB |
| SI21 Solar Pump VFD Manual (Details)V1.0 | Manual | English | PDF | 2023-10-20 | 7.8MB |
Buyers who liked this product also liked