VEICHI is Acknowledged at China Industrial Control System Conference
From November 4th to 5th, the 2nd Conference of Industrial Control System China & The Supply-demand Matchmaking Conference of Industrial Software Industry Chain was held in Suzhou Taihu International Conference Center. VEICHI was invited to participate in this conference, to have in-depth communication with industry experts and enterprise representatives, and to discuss the new mode and direction of innovative applications and industrial development in the field of industrial control.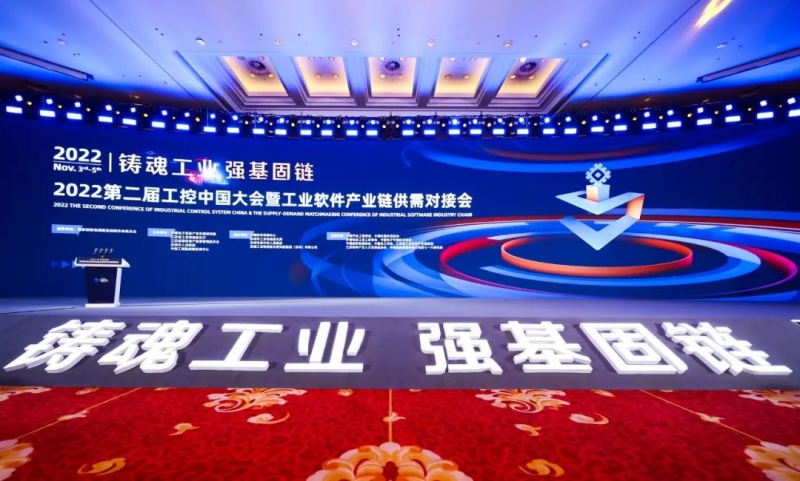 2nd Conference of Industrial Control System China & The Supply-demand Matchmaking Conference of Industrial Software Industry Chain
At the conference, VEICHI won the title of "Leading Goose" by virtue of its outstanding technical innovation ability and rich industry application cases. This award is a full recognition of the growth of VEICHI and a great incentive for VEICHI to continue to empower the industrial control.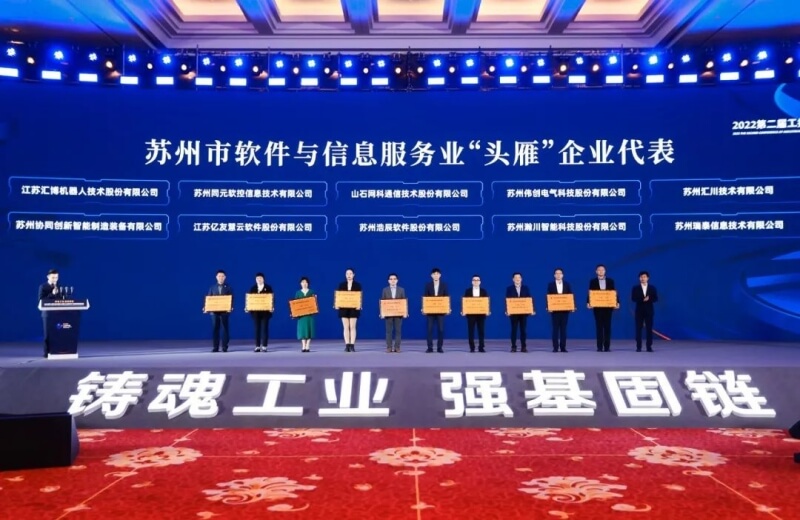 VEICHI was awarded
Ms. Mo Zhuqin, Vice President of VEICHI, was invited to the Entrepreneur Forum and delivered a keynote speech. Ms. Mo pointed out that under the lead of the "double carbon" target, VEICHI actively improves the layout of industrial control products, improves the energy efficiency, builds intelligent manufacturing plants, enhances the security level of supply chain through technological innovation, provides intelligent system solutions for various industries, and helps industrial enterprises realize digital and intelligent transformation.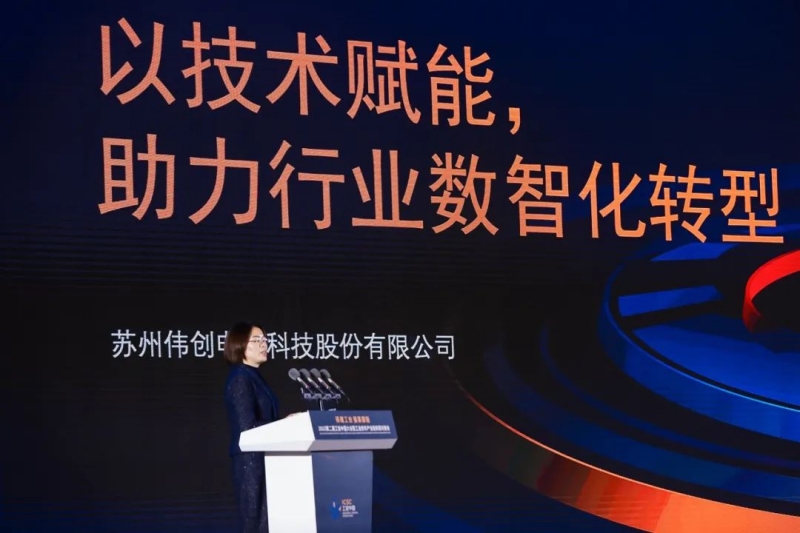 Vice President Ms. Mo is speaking
In the industrial technology seminar, Zhu Xiaochao, a senior R&D expert of VEICHI, introduced that under the complex market situation, VEICHI continues to enhance the technology research and development of domestic device substitution, using domestic FPAG and MCU to effectively improve the response ability of the motor and the ease of product use to meet the high efficiency and lean production requirements of enterprises and create more value for customers in various industries.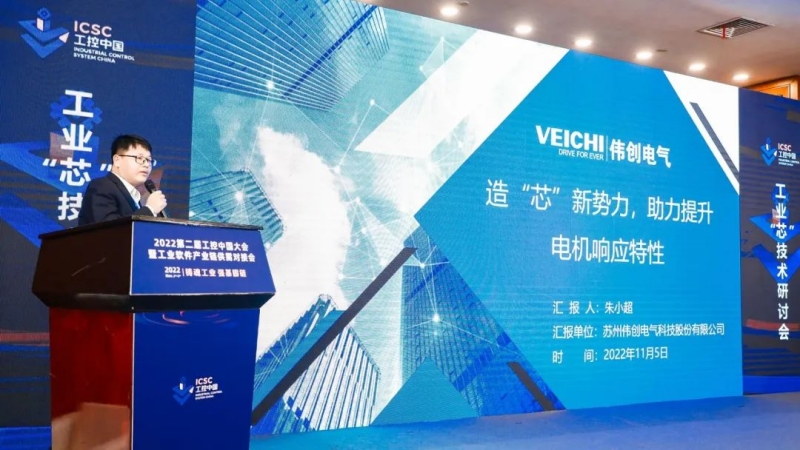 Senior R&D Espert Zhu Xiaochao is speaking
VEICHI brought excellent products and system solutions such as inverters, control systems, and Servo Systems to the scene, fully demonstrating VEICHI's diverse product series and rich industry application cases in the field of industrial automation. With excellent and stable performance and innovative technology, VEICHI won the praise of many professionals and business partners.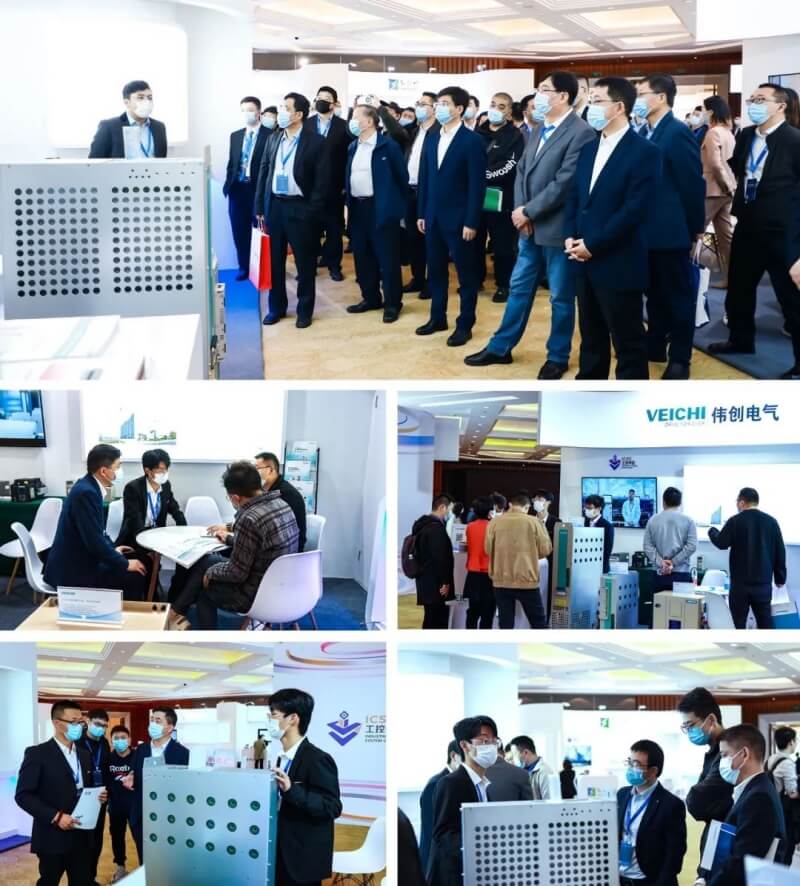 VEICHI is introducing system solutions
In the future, VEICHI will continue to adhere to the business philosophy of " Guided by market demand, driven by technological innovation. ", gain insight into industry trends, focus on customer needs, further consolidate automation, digitalization, intelligent technology, continue to meet the high reliability, high performance, high quality requirements, to provide customers with good-quality products and services, empower intelligent manufacturing, and contribute to the high-quality development of China's industrial control industry.