SIxV BLDC Solar Pump System
Easy installation &operation and low installation & maintenance cost;
High protection class IP55 ensure the reliability;
High Efficiency with real MPPT function;
Various kinds of protections and special functions for solar pumping system;
Guarantee 2-year warranty for the customers all over the world;
Automatically start/stop with float switch according to sunrise and sunset;
Features
Specifications
Downloads
Solutions
Cases
News
Related Products
Additional Information
BLDC Solar Water Pump System Overview
This system will transform the solar energy from the sun to drive small power pumps and pump water for different kinds of applications. It is widely used in agricultural irrigation, water supply, animal husbandry, etc. Aiming to make it simple for farmers, VEICHI provides system package solution including inverter, solar pump and necessary accessories and supports two-year warranty.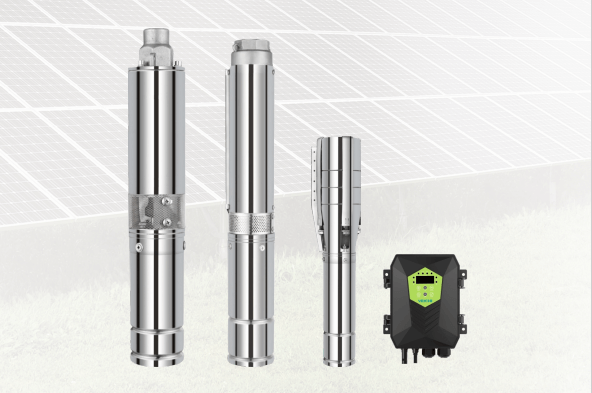 Features of BLDC Solar Water Pump Inverter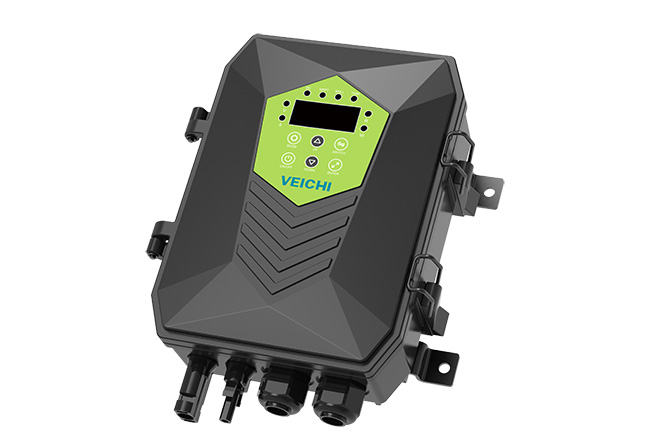 1. IP55.
2. Easy operation & maintenance.
3. Specific functions for solar pump.
4. Cost-saving.
Features of BLDC Solar Water Pump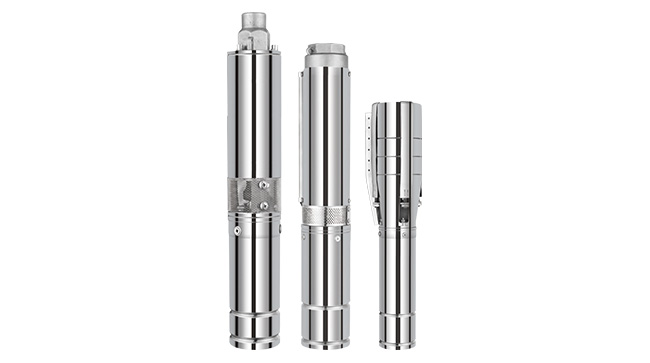 1. High efficiency PMSM bruless motor.
2. NSK Bearing.
3. Motor: IP68.
4. Advanced fluid technology.
BLDC Solar Water Pump Inverter System Video
Industrial Applications for BLDC Solar Pump Inverter System
Farmland irrigation, residential water, landscape fountains, swimming pool water supply, desert management.
Specifications
Power & Voltage

| | |
| --- | --- |
| Power Range | 80W—1500W |
| Voltage | 24VDC, 36VDC, 48VDC, 72VDC, 110VDC |
Screw Pump System
MPPT Controller
Protection Class IP55;
Ambient Temperature:-15-60°C;
LED displays working status & fault information;
Auto Start/Stop;
Pump
High efficiency PMSM;
NSK bearing;
AISI304 oil chamber and pump barrel;
Solar Pump Inverter System
3Inch 80W—1100W;
Max. Flow 2.2m3/h;
Max.Head 180m;
Plastic Impeller Pumps
MPPT Controller
Protection Class IP55;
Ambient Temperature: -15-60°C;
LED displays working status & fault information;
Auto Start/Stop;
Pump
High efficiency PMSM;
NSK bearing;
Cooper oil chamber and outlet;
Solar Pump Inverter System
3Inch and 4Inch;
200W—1500W;
Max.Flow 20 m3/h;
Max.Head 136m;
Stainless Steel Impeller Pumps
MPPT Controller
Protection Class IP55;
Ambient Temperature: -15-60°C;
LED displays working status & fault information;
Auto Start/Stop;
Pump
High efficiency PMSM;
NSK bearing;
AISI304 oil chamber & outlet;
Solar Pump Inverter System
3Inch and 4Inch;
300W—1500W Max;
Flow 40 m3/h;
Max.Head 203m;
Downloads
| File Name | Type | Language | File Type | Update | Download |
| --- | --- | --- | --- | --- | --- |
| Introduction of Internet of Things | Catalog | English | PDF | 2018-02-04 | 2.4MB |
| SIxV series BLDC Solar Pump System Catalog V1.0 | Catalog | English | PDF | 2022-01-27 | 18.8MB |
| SIxV series BLDC Solar Pump System Manual V1.0 | Manual | English | PDF | 2022-01-27 | 4.58MB |
Buyers who liked this product also liked
You may also be interested in