REI India 2023
Open a new era of green and low-carbon, and create a green and beautiful new life.
Oct 4–6, 2023
Greater Noida, India
Invitation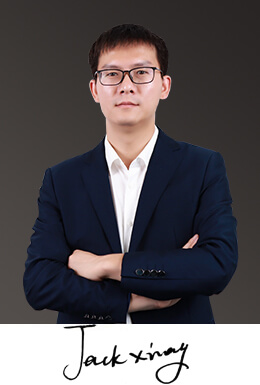 Jack Xing
Director of Solar Industry, VEICHI
On behalf of VEICHI, I would like to invite you to the 16th Renewable Energy India Expo 2023 scheduled for Oct 4–6 in India Expo Centre, Greater Noida, India.
Renewable Energy India (REI), organized by Informa Exhibition Group. It has become the most significant international renewable energy professional exhibition in India and even in South Asia. Moreover, the exhibition has received strong support from the Indian government and is an excellent platform for exhibitors to display new products and technologies. Distributors, traders, manufacturers, suppliers, retailers, technical service providers in the global energy industry, government officials, academic researchers, etc. will all come to the exhibition site. VEICHI was invited to participate in this exhibition and exhibited SI series solar pump inverter products this time, which can be widely used in agricultural irrigation, residential water use, desert treatment, and other scenarios. This time we also bring new products series including solar inverter with energy storage and electric vehicle motor controller.
VEICHI have 100% own subsidiary located in AMD, local stock & strong local service support are available to all our Indian customers.
During the exhibition, VEICHI is inviting global operators, partners and organizations, and other top experts to come together to discuss renewable energy applications.
VEICHI sincerely invites you to join us to solve the problem of energy shortage and improve the living environment of residents.
We look forward to seeing you in India.
Introduction
VEICHI has been deeply involved in the photovoltaic water pumping industry for more than ten years. VEICHI exhibited SI and BLDC series solar water pump IoT solutions at the exhibition site. SI series solar pump inverters can intelligently adjust the output frequency through excellent MPPT algorithm function, and have high energy conversion efficiency; equipped with intelligent IOT technology, optional IOT module, integrating online, offline and WIFI functions, realizing intelligent irrigation and convenient monitoring. It can drive PMSM and AM with good adaptability, and can provide effective solutions according to different usage scenarios.
The photovoltaic products of VEICHI are rich in types, using a high-efficiency MPPT algorithm and advanced permanent magnet synchronous motor and synchronous reluctance motor drive technology. The performance is stable and efficient, and it can be connected to the intelligent IoT system. It has good adaptability and can provide matching system solutions according to different needs and usage scenarios. It effectively solves the urgent demands of users to reduce the cost of traditional energy and power input. Since 2011, a total of 380,000 units have been shipped worldwide, and the products shipped in 2020-2022 alone have generated 914.44 million kWh. It has reduced carbon dioxide emissions by 910,000 tons, making a positive contribution to global energy conservation and emission reduction.

VEICHI Off-grid inverter series is a pure sine wave solar inverter specially developed by VEICHI for residential users. This series of products output pure sine wave, waveform is more stable, and is widely suitable for household load. And reserved a variety of communication methods, you can remotely operate through the mobile app, and the user interface is friendly and easy to use, which is widely used in areas without power or unstable power supply, providing efficient, flexible, safe and reliable solutions.

VEICHI EV Series Motor Controller has the features of safety, stability, high efficiency, low noise and easy installation. The series of controllers adopts the international leading vector control technology to ensure that the motor can run smoothly and safely in different modes, even when the encoder is disconnected.
In the future, VEICHI will continue to improve innovative technologies, accelerate the pace of energy integration and smart interconnection with more efficient products and more reliable technologies, and promote the application and popularization of global clean energy. Open a new era of green and low-carbon, and create a green and beautiful new life.
VEICHI Products on Display
FAQs
VEICHI SI series solar water pump inverter is a high-efficiency solar water pump controller which can make full use of solar energy to drive water pumps for agricultural irrigation, water supply system, fountains, ground water lowering and etc. As the solar water pumping system is eco-friendly and economical, VEICHI SI series solar pumping controllers of high MPPT efficiency have been widely used in different countries such as India, Vietnam, Pakistan, Mexico and more areas.
Goods will be ready in 2 weeks after payment.
VEICHI has a wholly-owned subsidiary in India.
Address: A-402, SiddhiVinayak Towers, B/H. DCP Office, Near Kataria Automobiles, Off S. G. Road, Makarba, Ahmedabad, Gujarat India - 380 451
Business Email:
[email protected]
WhatsApp/Wechat: +86-138 2881 8903
Office Phone: +91-79-48415799
Mobile Phone: +91-9179599665