Inclined Lathe Solution
Overview
Features and Benefits
Related Products
Related Cases
Related News & Events
Related Solutions
Contact us
Inclined Lathe Solution
The inclined bed CNC lathe is a high-precision and high-efficiency automatic machine tool. Equipped with a multi-station turret or a power turret, the machine tool has a wide range of technological performance, which can process linear cylinders, oblique cylinders, arcs and various threads, grooves, worms and other complex workpieces. Compensate various compensation functions, and play a good economical effect in the mass production of complex parts. When the CNC lathe with inclined bed is used for cutting in practice, it has the function of optional dynamic tool and 8-station turret tool holder, so it can play an important role in the processing of different products, especially in complex and high-precision machining.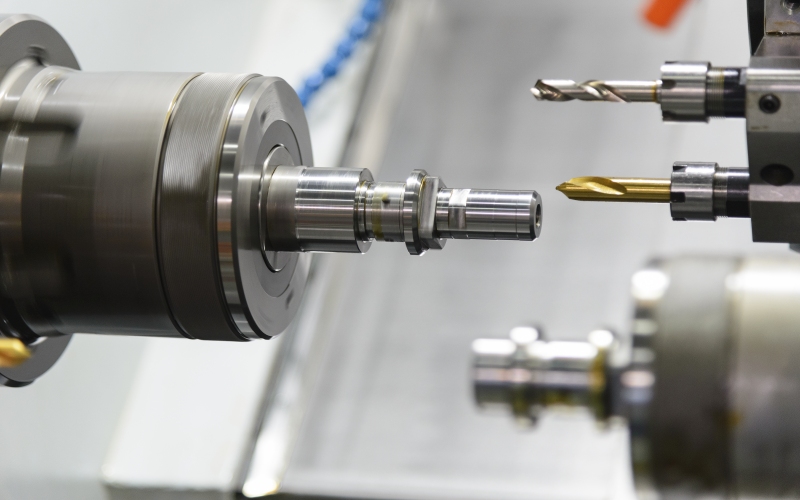 Features and Benefits
Solution advantages
1. The feed axis and powerhead servo support multiple bus protocols (MECHATROLINK-II bus, MECHATROLINK-III bus, EtherCAT bus), the powerhead dedicated servo motor has a large output, the maximum speed can reach 6000 rpm, and the output plane is smoother.
2. The spindle servo is equipped with dual PG as standard, and at the same time, it has a motor encoder and a spindle encoder to achieve full closed-loop control with high control accuracy.
3. The spindle frequency converter is integrated with asynchronous drive, comprehensive open and closed loops, low speed and large torque, and excellent acceleration and deceleration response capabilities.
4. Equipped with various systems, the processing speed is stable, the processed workpiece has a fine texture and high smoothness.

Spindle servo characteristics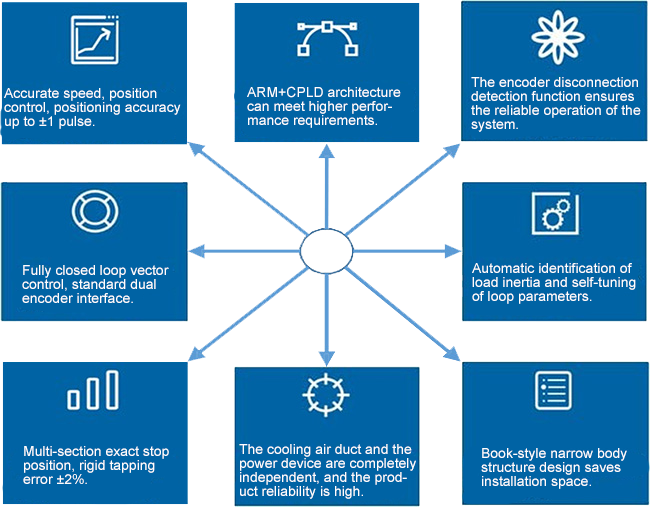 System topology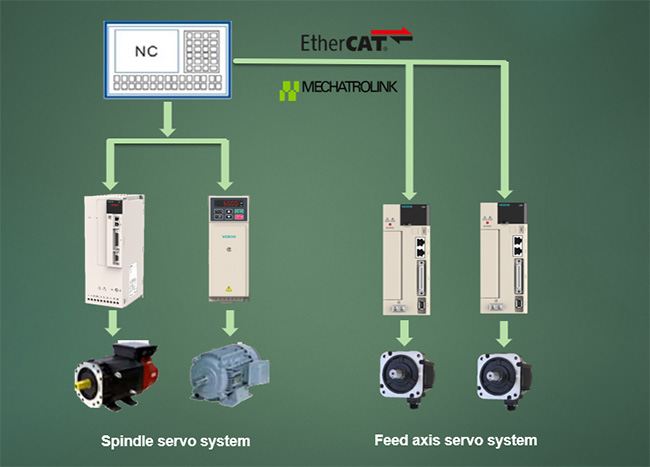 Application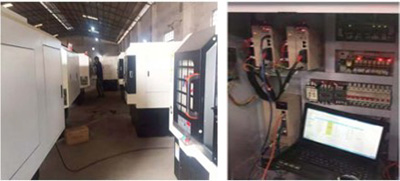 Contact us
Start your sales inquiry and an expert will connect with you, please
contact us
.
You may also be interested in