Yuhuan International Machine Tool 2022
Intelligent manufacturing opens new era of high efficiency.
Nov 18-21, 2022
Yuhuan, China
Invitation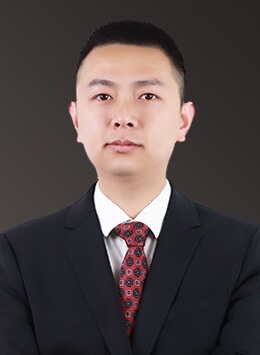 Jiahui Fan
Director of Machine Tool Industry, VEICHI
On behalf of VEICHI, I would like to invite you to the 19th China Yuhuan International Machine Tool Exhibition (YME) on 18-21 November 2022, in Yuhuan Convention and Exhibition Center, Taizhou, Zhejiang Province, China.
China (YuHuan) International Machine Tool Exhibition is a "booster" of Yuhuan and Taizhou's manufacturing technology innovation, and a very influential machine tool brand exhibition in East China. This exhibition displays all kinds of large and medium-sized machinery and equipment, which is a great platform for technical exchanges from home and abroad. This time, exhibitors are mainly from Korea, Hong Kong, Taiwan, Shanghai, Guangdong, Jiangsu, Zhejiang and other countries and regions, with high level exhibitors and advanced equipment, it will surely offer a feast of science and technology.
During the exhibition, VEICHI is inviting global operators, partners and organizations, and other top experts to come together to discuss the technology of machine tool used in manufacturing industry.
VEICHI sincerely invites you to join us for bringing advanced and intelligent technology to manufacturing sector.
We look forward to seeing you in Yuhuan.
Introduction
In recent years, improving the level of equipment automation and intelligence has become increasingly important for manufacturing enterprises, VEICHI has been deeply engaged in the machine tool industry for more than ten years, and is committed to creating professional products and system solutions based on automation and intelligent technology.
With the continuous innovation of the machine tool industry, VEICHI keeps up with the industry's development, and with its outstanding performance, it not only meets the requirements of customers' systems, but also saves their costs and provides them with more valuable products. This time VEICHI will exhibit several servo products and inverters, among which the SD700 Servo System is most recommended. The SD700 has great mechanical performance and is simple to use, its high 3KHz speed loop response and 24-bit high-precision absolute encoder enable faster and more accurate positioning. Robust control mode is enabled by default from the factory, which can achieve smooth operation of loads up to 30 times the rotational inertia without the need for adjustment. The intelligent setting function can automatically adjust and set parameters, bringing a new general servo experience. VEICHI will also provide customers with various system solutions of milling machines, lathes, and robots, etc. And discuss the intelligent and digital transformation and upgrading of the machine tool industry with partners and experts.
In the future, based on the accumulated industry experience, VEICHI will continue to strengthen the core business of inverters, servo systems and motion controllers, and always insist on providing customers with good products and services to achieve high efficiency, high quality and intelligent manufacturing.
VEICHI Products on Display
FAQs
VEICHI has provided high-precision servo drive system, motor and spindle solutions for CNC machine field and strong support for new technology applications and industrial innovation.
Goods will be ready in 2 weeks after payment.