V7E Series Servo Motor
Cost-effective
Lower temperature rise
Higher precision
Better protection
Features
Specifications
Downloads
Solutions
Cases
News
Related Products
Additional Information
V7E Series Servo Motor Overview
VEICHI V7E Series Servo Motor is used together with the newly upgraded SD700 servo drive. Excellent performance design enables our motors to be widely used in various industrial fields, such as machine tools, packaging industry, industrial robots, and so on.
1. Cost-effective.
2. Better out.
3. Lower temperature rise.
4. Higher precision.
5. Shorter length.
6. Better protection.
Full range of motor body IP67 protection grade, more durable
The protection level of the whole series of V7E motors has reached the level of IP67. The high protection level can make the motor suitable for more environments, so that the motor has a longer operating life and the protection level has reached the highest standard in the industry.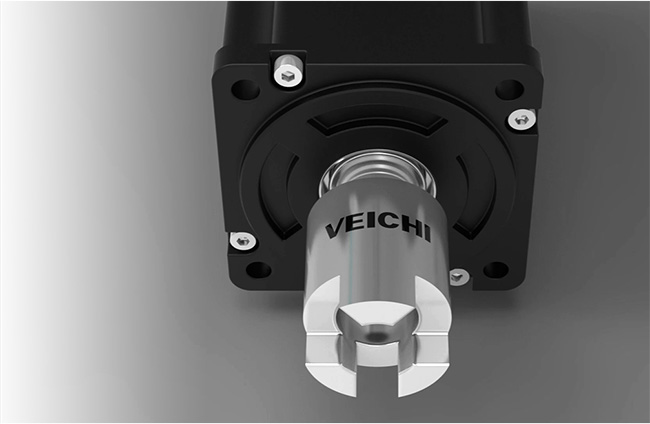 Dust and gas cannot enter, and all gaps have rubber parts to ensure reliable air tightness.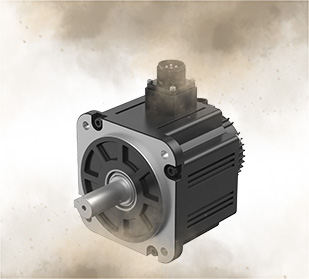 A forceful spray of water from any direction on the enclosure will have no deleterious effect.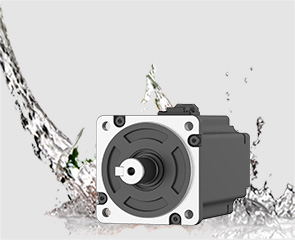 Under normal temperature and pressure, there will be no harmful effects when the shell is temporarily immersed in water at a depth of 1M.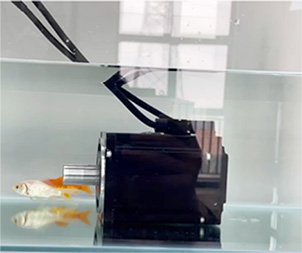 No lead wires, more beautiful
The V7E motor adopts aerial plug-in wiring, no lead wires, integrated end cover, and fewer holes for screws on the front cover. On the whole, the motor is simpler and more beautiful.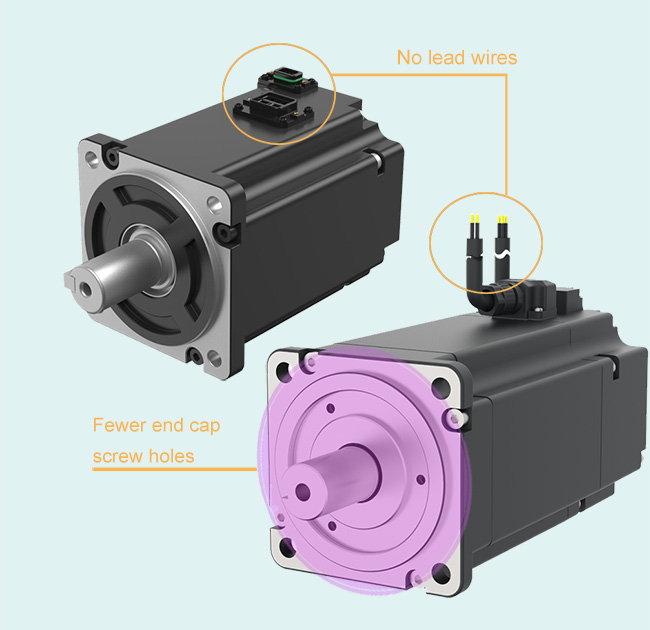 The temperature rise of the motor is lower, which is more friendly to the equipment
The temperature rise of the V7E motor has been greatly improved. Compared with the VM7 motor, the overall temperature rise has dropped by 5-10 °C. (750W motor)
Less shaft runout and higher accuracy
The shaft runout of the V7E motor is smaller, and the precision is higher, which can challenge higher-end applications. From the original 4-wire shaft jump accuracy to 2-wire shaft jump accuracy, it belongs to the cutting-edge level in the industry.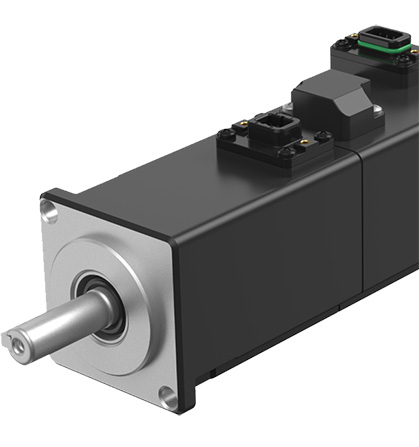 Shorter motor, wider application range
With the increasing integration of automation equipment, the installation space is getting smaller and smaller. In order to adapt to this trend, our V7E motor is made shorter, which can be applied to more industries that require motor length.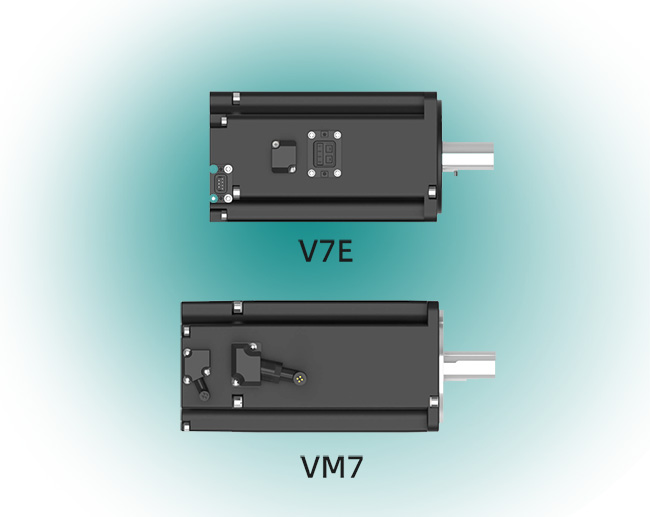 Differences between V7E motor and VM7 motor wire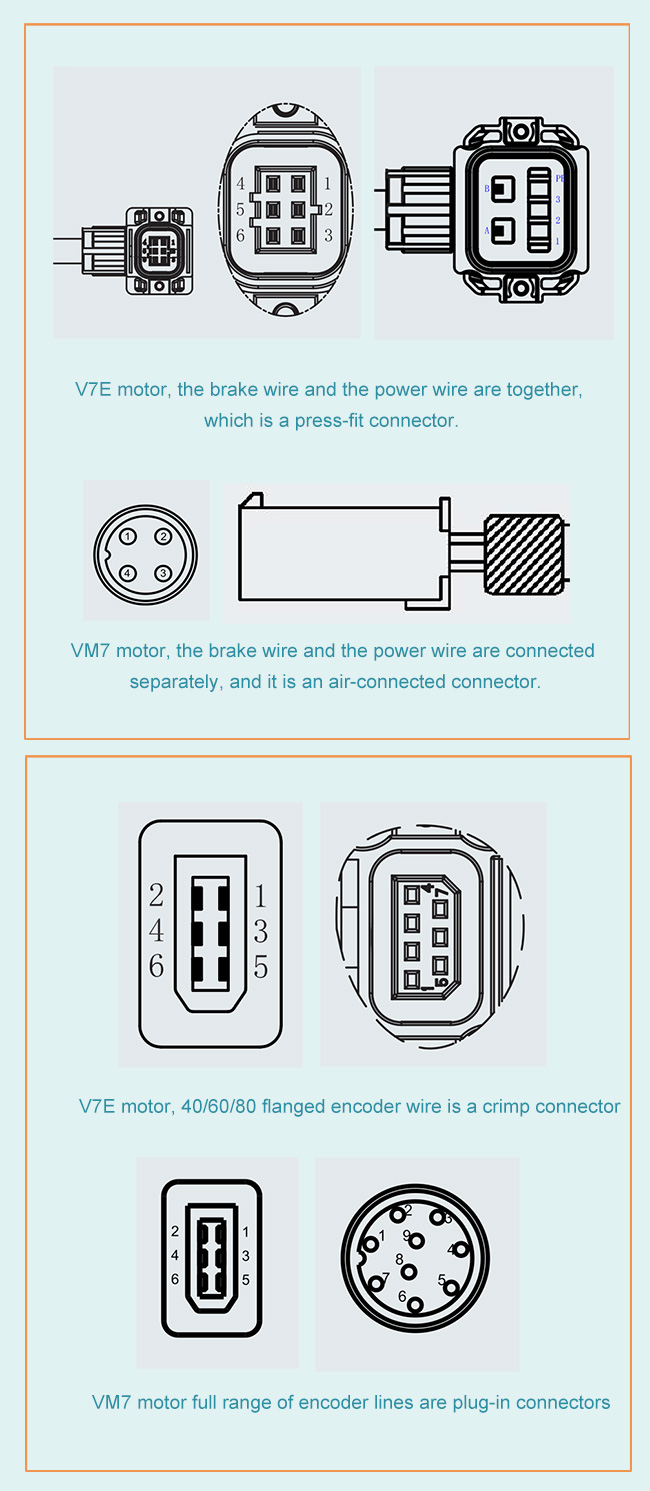 1. 40/60/80 flange VM7 motor is replaced by V7E motor without replacing the original wire, but additional wiring can be added.
2. 110 and above flange motors can be switched seamlessly without adapter wires.
V7E Series Servo Motor Video
Industrial Applications for V7E Series Servo Motor
Applications:Electronic manufacturing equipment, numerical control equipment, packaging machinery, printing machinery, textile machinery, plastic machinery and glass equipment, testing equipment, etc.
Specifications
Power

| | |
| --- | --- |
| Power | Min:0.1 kw,Max:7.5 kw |
Torque

| | |
| --- | --- |
| Torque | Min:0.32 Nm,Max:47.75 Nm |
Rotational Speed

| | |
| --- | --- |
| Rotational speed | Min:1500 rpm,Max:3000 rpm |
Voltage

| | |
| --- | --- |
| Voltage | 220V,380V |
Protection Class

| | |
| --- | --- |
| Protection class | IP65/IP67 |
Configuration

| | |
| --- | --- |
| Configuration | with brake,permanent magnet,hollow-shaft,frameless,small,pancake type,compact |
Number of Poles

| | |
| --- | --- |
| Number of poles | 2-pole,3-pole,4-pole |
Cooling Mechanism

| | |
| --- | --- |
| Cooling mechanism | air-cooled |
Other Characteristics

| | |
| --- | --- |
| Other characteristics | CNC,performance,closed-loop.Canopen,EtherCAT,maintenance-free,programmable,integrated-drive,motion control |
Downloads
| File Name | Type | Language | File Type | Update | Download |
| --- | --- | --- | --- | --- | --- |
| Introduction of Internet of Things | Catalog | English | PDF | 2018-02-04 | 2.4MB |
| Solution for Machine Tool Industry | Catalog | English | PDF | 2019-04-17 | 10MB |
| V7E Servo Motor 3D | Software | English | ZIP | 2022-01-27 | 101MB |
| CE (LVD) of V7E&V7U&VM7 Servo Motor | Certificate | English | PDF | 2022-12-19 | 296KB |
Buyers who liked this product also liked
You may also be interested in