Edge Banding Machine Solution
Overview
Features and Benefits
Related Products
Related Cases
Related News & Events
Related Solutions
Contact us
Edge Banding Machine Solution
Mainly used for panel edge banding of panel furniture. It can be used for double-sided glue-coating edge banding, cutting edge banding, bonding and pressing, straightening, chamfering, rough trimming, fine trimming, scraping, and polishing at one time. The sealing edge is delicate, smooth, and feels good, and the sealing line is straight and smooth. It mainly includes the fuselage, each processing department group, and the control system. Its characteristics are automation, high efficiency, high precision, and aesthetics.
Features and Benefits
Introduction
The edge banding machine is suitable for straight edge banding and trimming of medium density fiberboard, blockboard, solid wood board, particleboard, polymer door panel, plywood, etc., and has been widely used by domestic panel furniture manufacturers.

System topology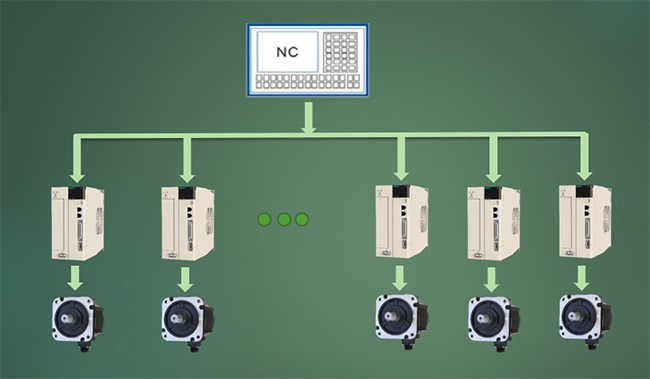 Program highlights
1. Support M2, M3, EtherCAT bus control, fast communication speed, good response, support multi-axis linkage.
2. Multiple functions, complete working procedures, simple operation and high processing efficiency.
3. The use of SD700 servo has high precision, good processing effect, less wiring, and supports the function of self-tuning servo parameters.
Process principle
This system is composed of a host computer control system and a servo drive, connected by a bus, and a multi-axis control scheme. The control system drives the processes of polishing, shovel, scraper, rough repair, fine repair, and tape feeding to carry out relevant logic control, which greatly shortens the processing time.
Technical index
The feeding speed can meet 8-25m/min.
Satisfy the milling of R arc edges.
Multi-axis linkage control.
Application

Contact us
Start your sales inquiry and an expert will connect with you, please
contact us
.
You may also be interested in