Sorting Line Solution
Overview
Features and Benefits
Related Products
Related Cases
Related News & Events
Related Solutions
Contact us
Sorting Line Solution
In many places, the traditional packaging method is manual discharging. Manual discharging is not only inefficient but also prone to hygiene problems. The high-speed material sorting line seamlessly connects the packaging machine and upstream equipment, greatly improving packaging efficiency.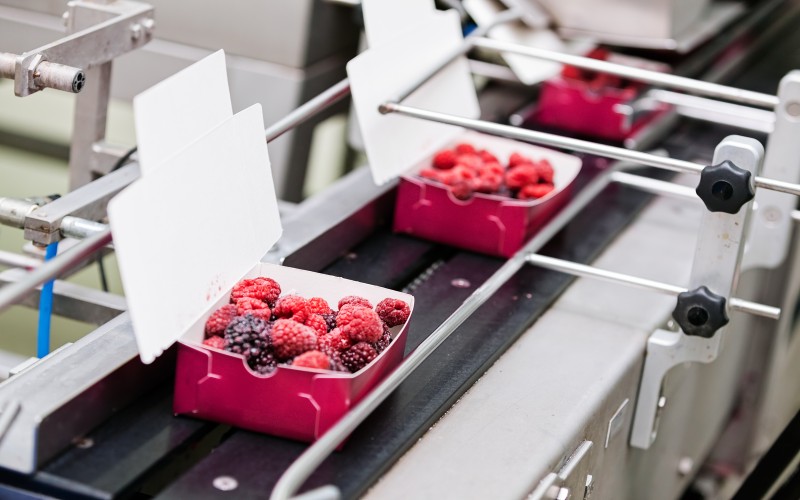 Features and Benefits
Industry introduction
The high-speed material sorting line is mainly used for food packaging. Its function is to arrange the materials to be packaged from upstream production into neatly arranged and equally spaced materials into the pillow packaging machine to improve packaging efficiency.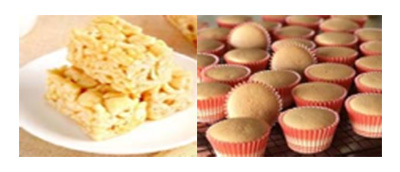 System topology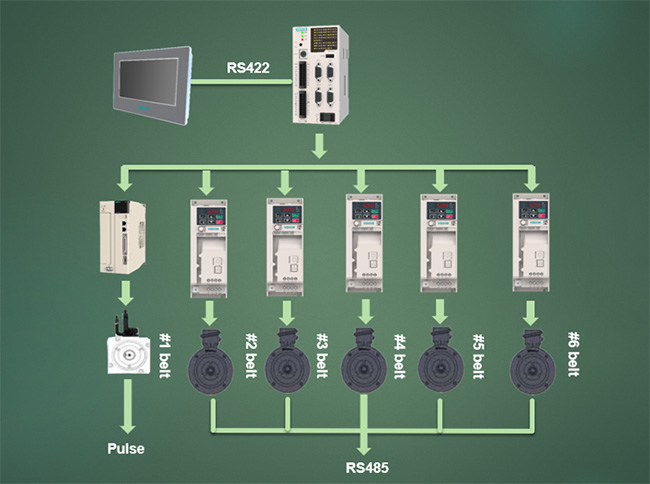 Program highlights
1. The system uses VEICHI V5-MC104 motion controller, dual CPU hardware architecture, and the bottom layer is faster.
2. Man-machine interface centralized control, stable performance, easy to operate and maintain.
3. The system configuration can be changed at will. Except for the first belt, the other belts can be switched frequency conversion and servo at will, and the number of belt sections can be matched at will.
4. The connection between the V5 controller and the servo adopts high-speed differential signals, which have high stability and are not susceptible to interference. The maximum pulse speed of the differential pulse port is 3MHz, which can achieve extremely high control accuracy.
Process principle
The high-speed material sorting line is divided into a feeding part and a material sorting part. The feeding part mainly organizes multiple rows of materials into a single column through the baffle or the sinking arm and the belt speed difference and sends them to the sorting line. Usually, one feeding line will cooperate with multiple sorting lines.
The material handling part uses the photoelectric induction of each belt to control the acceleration and deceleration of the belt to adjust the material reduction distance to achieve the material handling effect. The first section of the belt is servo-coupled with the feeding of the pillow wrapping machine, and the materials are fed into the pillow wrapping machine according to the set position.
Technical index
The linear speed of the sorting line can reach 150 packs/min, depending on the length and characteristics of the material.
The feeding accuracy is ±1mm.
Equipment exhibition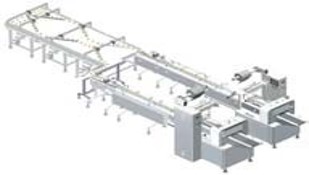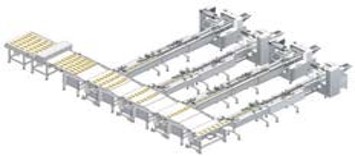 Contact us
Start your sales inquiry and an expert will connect with you, please
contact us
.
You may also be interested in